Buy Ethereum Classic (ETC)
Anyone familiar with cryptocurrencies is aware of the existence of Etherum. And it may come as a surprise to learn that there is a variant, Ethereum Classic or ETC, which also offers an excellent investment opportunity.
Ethereum was created in 2015 as a decentralised open source platform, which was based on blockchain. It was notable for enabling the implementation of smart contracts and the execution of distributed applications, which could be developed by third parties. Its central purpose was to "encrypt, decentralise, secure and trade almost anything".
And everything seemed to be going very well, until the events of 2016 that created a fork in this code.
How Ethereum Classic was created?
THE DAO project was a 2016 initiative launched by German startup Slock it. The collection reached 150 million dollars in crowfounding. However, hackers managed to exploit an inconsistency in his smart contract, resulting in the theft of $ 50 million.
They had to make a radical change in their blockchain, which was also known as a hard fork. In addition to increasing security, the idea was to return the stolen Ether to its owners.
It is an initiative that was supported by the founders of this cryptocurrency Vitalik Buterin and Gavin Wood.
This is how the new Ethereum or ETH chain emerged, which is the one that is mostly traded.
However, there were developers who did not agree to this change. They stated that the original chain should not be modified or disappear. This is why they continued to mine the original Ethereum, which was renamed Ethereum Classic.
It is basically the same cryptocurrency, but with a slight ideological difference. ETC has a position that is anti-interventionist. And it is a valid option in which you can invest in a trading platform.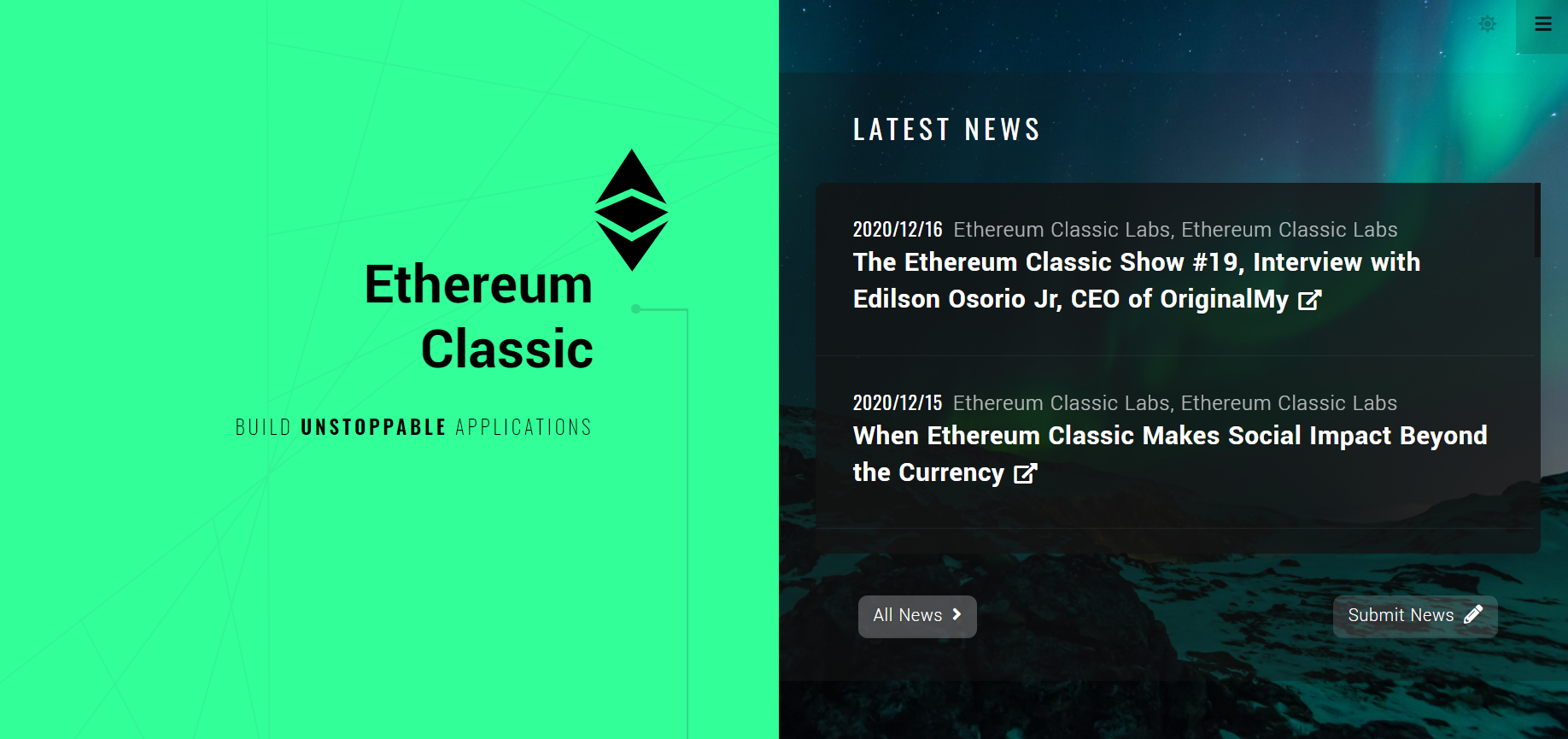 How to buy Ethereum Classic (ETC)?
Ethereum Classic offers an opportunity for developers to create other cryptocurrencies and other decentralized applications, with the ability to work independently on a blockchain.
These decentralized dapps applications can have different functions, such as exchanges, market predictions, or simple games. To this must be added that due to its uniqueness over time it will become scarcer, which will increase its value.
It is possible to buy Ethereum Classic among merchants who work exclusively with cryptocurrencies. But the best opportunity is on an online investment website.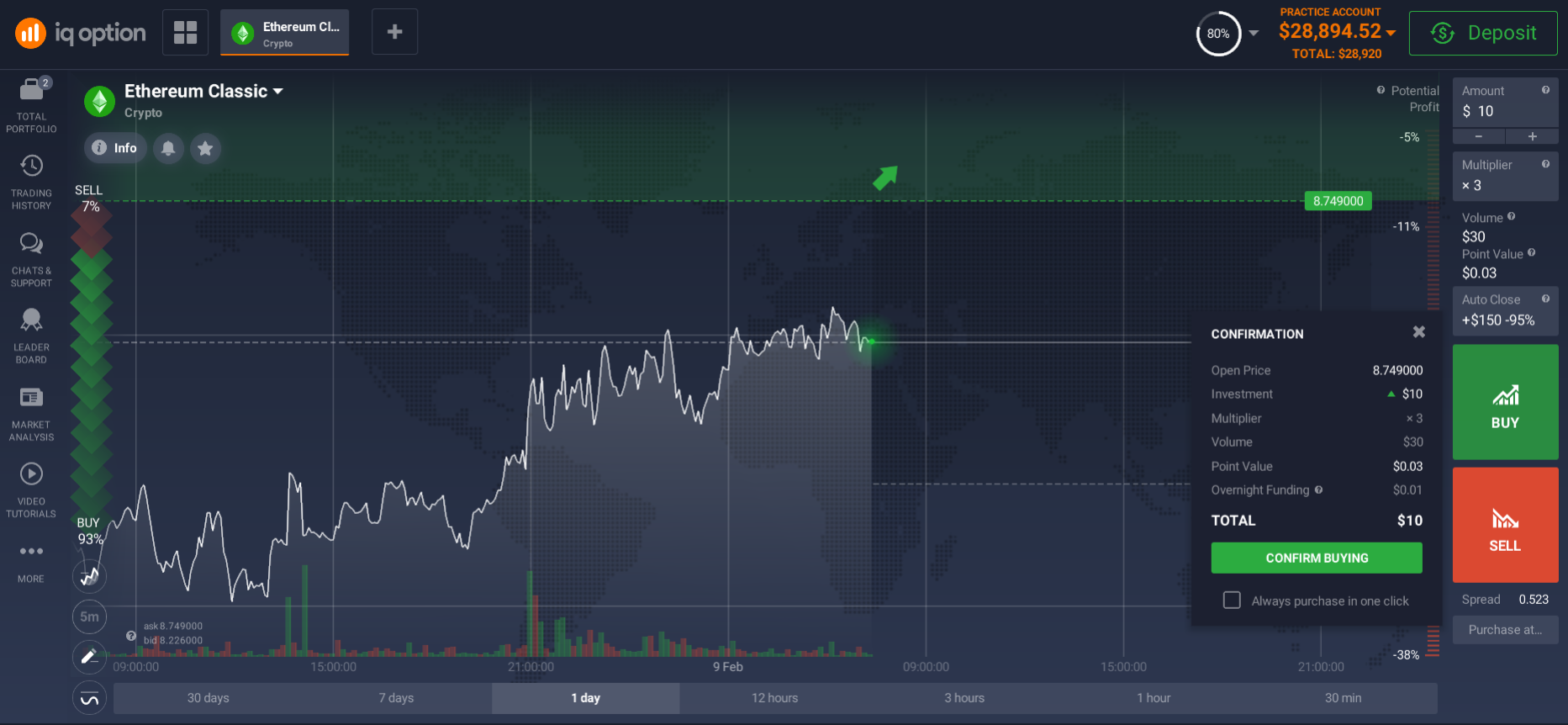 How to invest in Ethereum Classic (ETC)?
As we said before, the first option to invest in ETC is the one offered by digital currency exchange sites. The profit lies in waiting for their value to increase to be able to sell them and get money with the difference.
The other option is to trade a contract for difference or CFD on the Etherum Classic crypto and speculate on its possible price difference. This financial instrument is a contract that is concluded between a broker and an investor.
In this, one of the parties agrees to pay the other the difference for the value of a security, which occurs between the opening and closing of the operation.
You can hold a long position where you expect the Ethereum Classic price to rise, or you can stick to a fair position where you expect the price to decline.
This type of transaction can also be carried out from online brokers, where there are various cryptocurrencies or various investment options such as CFDs. There a buy order is generated, and leverage is established as part of the trading operation.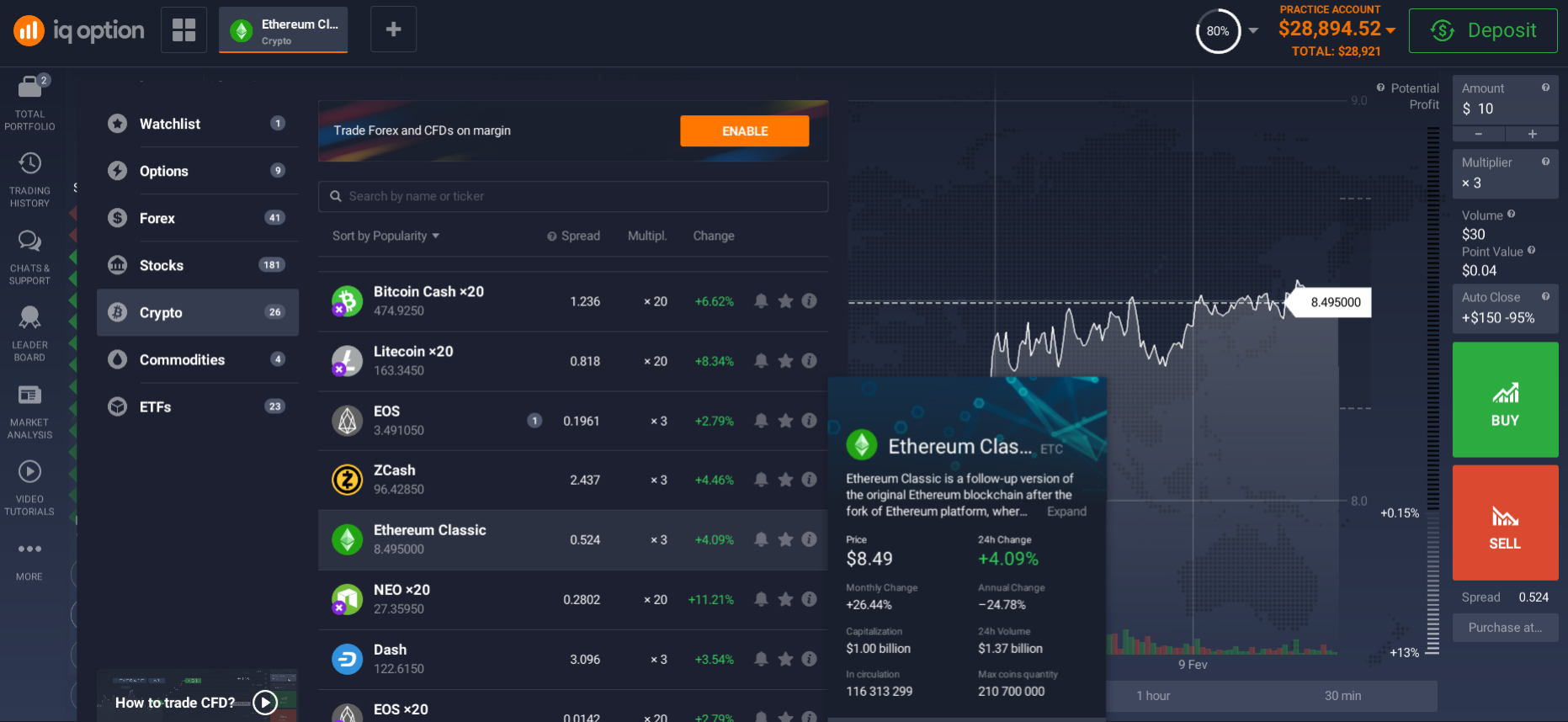 Ethereum Classic (ETC) trading platform
There are platforms in which you can buy cryptocurrencies exclusively and in which owners of all kinds of currencies exchange them with each other.
However, there are other platforms or trading sites that are more accessible and in which you can also invest in digital currencies such as Ethereum Classic. This is the most widely used means at present to obtain dividends with this cryptocurrency and others more available in the investment market.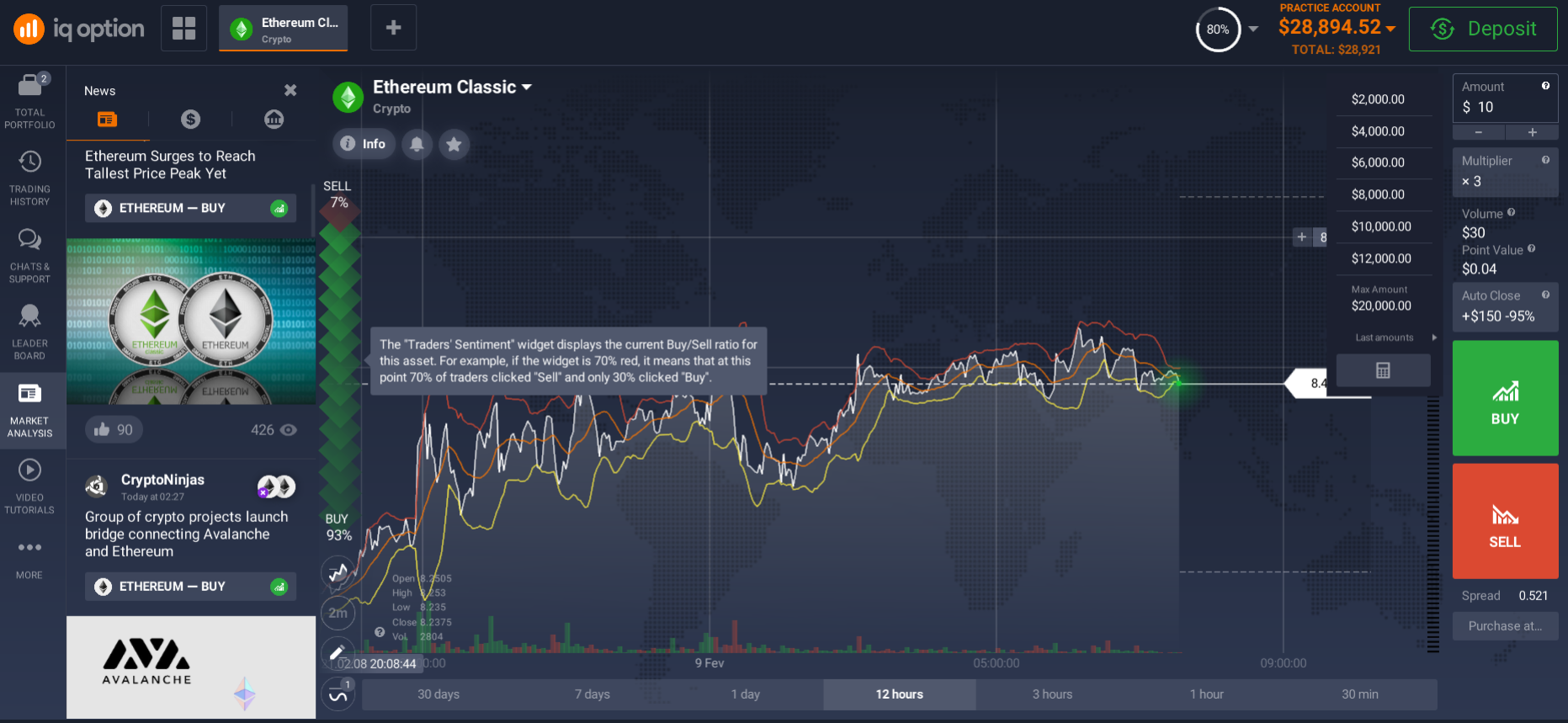 How to start investing in Ethereum Classic (ETC)?
Traders who are internalized in the exchange of cryptocurrencies, often acquire a virtual wallet, in which they can manage assets with a very complicated cryptography.
But if you are a beginner, this is a somewhat complex option that can take time to understand and use. Instead you can take your first steps in an online investment platform.
They are accessible, have a minimum level of expenses and do not require too high minimum amounts to start. You can actually start out very low, until you've gained a little more practice.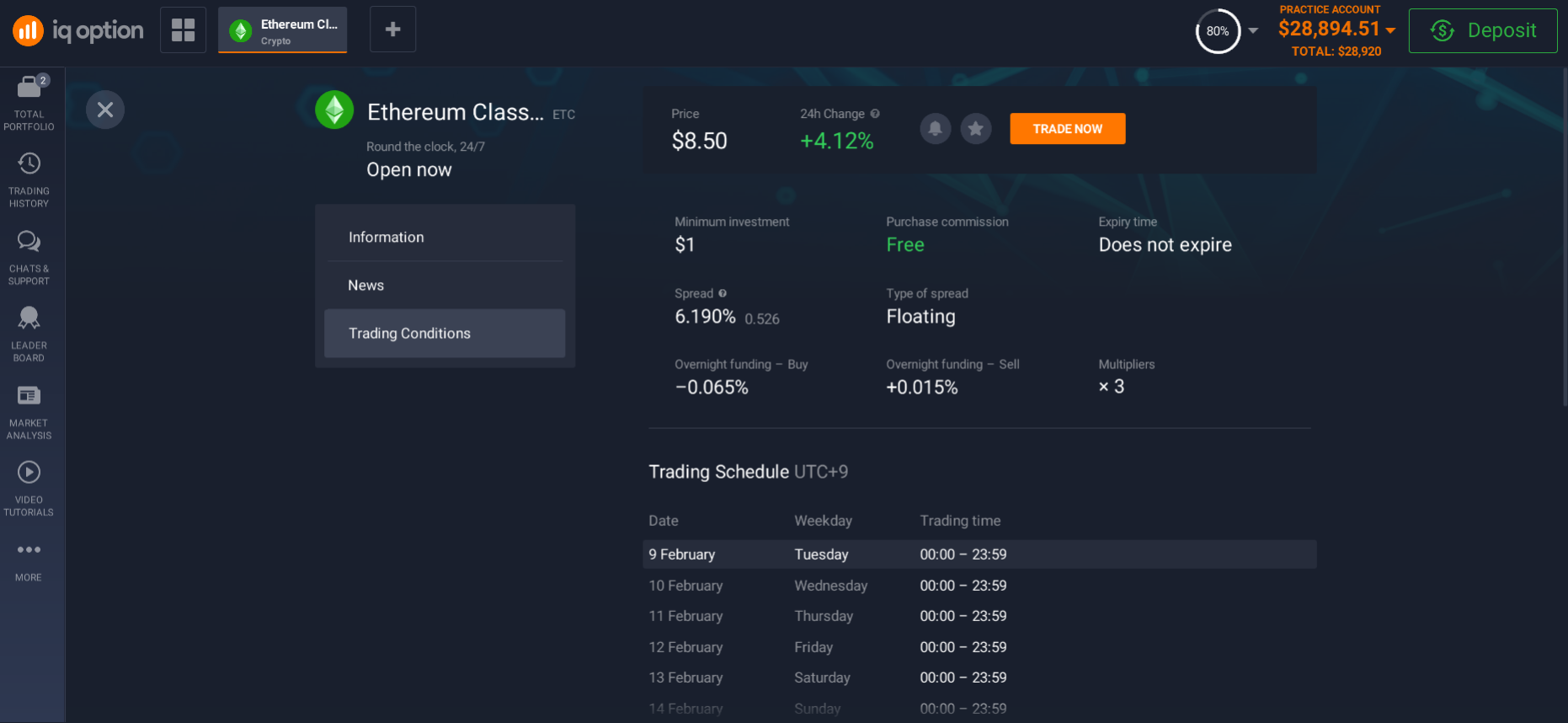 How to register?
There is no secret to creating a profile on an online investment platform. You just have to follow the following steps:
Choose the option "Register" or "Sign in".
Enter an email and password of your choice.
If the system requests it, you must enter the email and click on the profile activation link.
In the case of offering it, download the desktop application. It deeply facilitates the use of the platform.
You are now ready to start trading!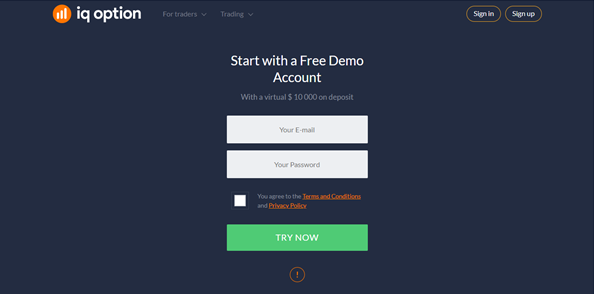 How to open a demo account?
There are two ways to establish a demo or practice account. The first is to choose the option "Create a demo account" and follow the corresponding steps. The second is to choose this option once the initial profile has been created.
The use of the demo account is the most recommended. It offers an excellent opportunity to interact with the operation of the trading service, and to learn the ins and outs of the investment world.
How to open a real account?
An account becomes a real investment profile, when money is entered for operations that will be true. So just create the profile and choose the option "Deposit Money".
How to fund a deposit?
There are many options for financing a deposit. You can use a credit card accepted by the platform. They are generally the internationally recognized Mastercard, Visa or American Express.
You can also send funds from virtual wallets such as Paypal, Payoneer, Neteller, WebMoney WMZ, or virtual load, among others.There is more than one way to deposit a trading account
Minimum deposit amount
The amounts to make deposits are really minimal. Now you can even send values ​​that are around 20 or 10 dollars. That is why it represents a unique opportunity to invest and earn money.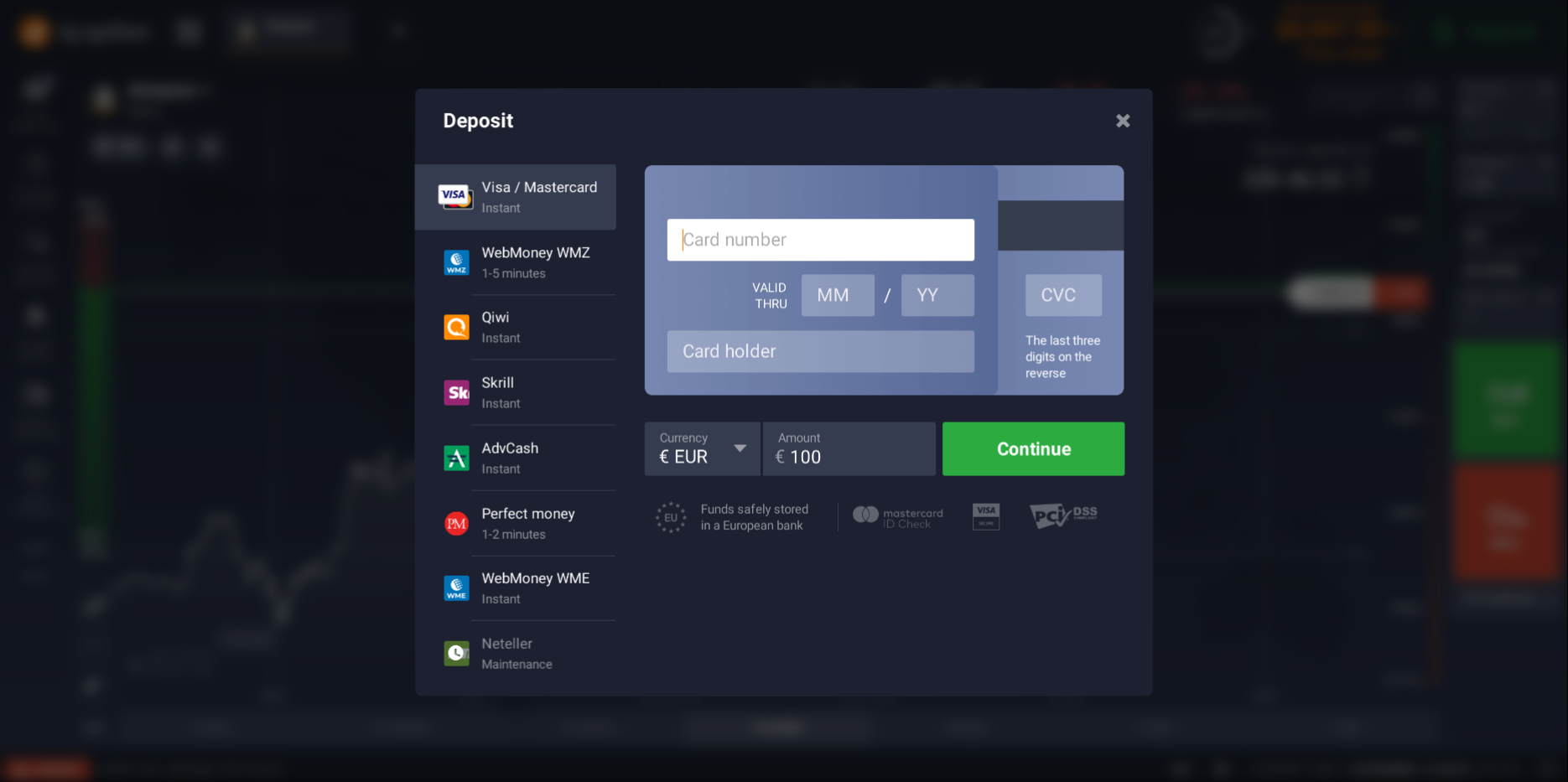 How to withdraw money?
In the same way, it is really easy to withdraw the money from the dividends obtained in trading. You must select the option "Withdraw Money" and choose one of the means enabled by the platform.
Ethereum Classic (ETC) investment security
As with all digital currencies, the security of traditional or classic Ethereum is very strong. They are based on blockchain technology blockchains. The 2016 event has served to strengthen its protection, even if it is the original Ether code.
How safe is it to invest in Ethereum Classic (ETC)?
Every transaction on the ETC blockchain is extremely secure, offering highly complex cryptographic encryption. Its structure has a large number of nodes that check the transaction at very high speed.
It is safe to invest in Ethereum Classic online?
It is safe to invest in this cryptocurrency. Cyber-attack events have served to reassure its structure. And on the other hand, these incidents are aimed at dApps or smart contracts with flaws in their programming. In addition, tests are constantly being carried out and improvements are installed to optimize its operation.
How to safely invest in Ethereum Classic online?
The most important thing is to resort to recognized investment platforms, with user testimonials that give an account of their level of security. The trustworthy ones have in their url the Https inscription that confirms it. It is also worth consulting their regulations and conditions what they can say about your cybersecurity. But in general there is no danger in investing online.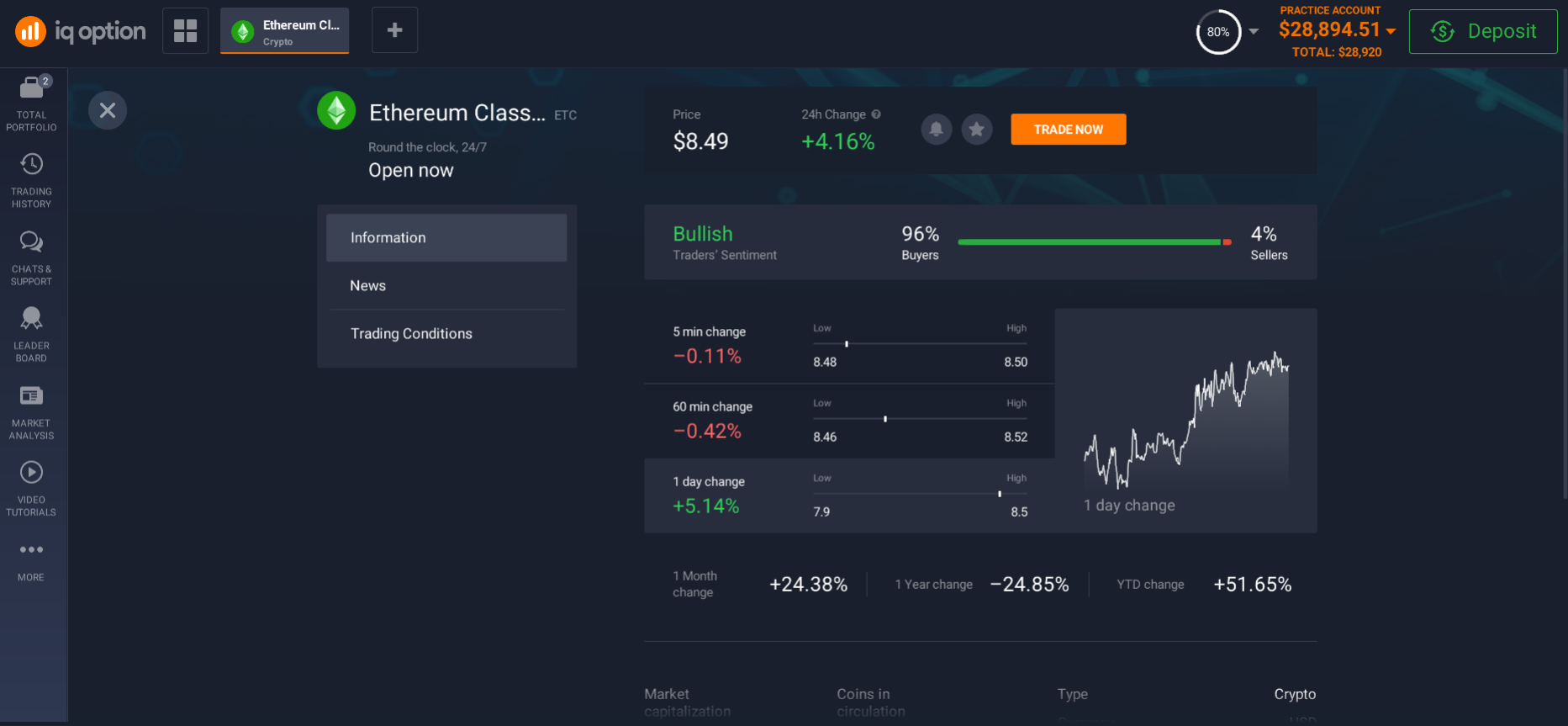 FAQ:
Can you buy Ethereum Classic?
Despite being a forked token, it is possible to invest in this original Ethereum code. It is available on the investment list of numerous online platforms.
Is Ethereum Classic a good buy?
Considering that it is a low cost digital currency and that it offers a good profit range in many predictions, it can be said that it is a viable buy.
Is Ethereum Classic a good long-term investment?
Experts often predict that Ethereum Classic still has a good growth range, which will not be affected for a long time, so it can offer a good performance today.
Where can I buy Ethereum Classic?
It can be bought and sold through a virtual cryptocurrency wallet or it can be entered into a virtual platform to invest in its growth-
How do I buy Ethereum Classic with a credit card?
ETC can be purchased with a credit card, choosing it from the payment methods available on a trading platform.
How to buy Ethereum Classic in Hong Kong?
An easy and accessible way is through a trading service enabled to operate in Hong Kong.
What happened to Ethereum Classic (ETC)?
At the time this article was written, it is a digital currency that continues to consolidate within its range, despite its volatility.
Why did Ethereum Classic (ETC) fall?
Ethereum Classic has suffered a few drops to some cyber attacks, but managed to recover quickly each time.
Why did Ethereum Classic (ETC) rise?
After the implementation of the Hard Fork that increased its security, the Ethereum Classic price rose.
Related pages
Where to buy Binance Coin in Hong Kong?
How to invest in Cosmos (ATOM)?
SIMPLE AND RELIABLE
MONEY WITHDRAWAL
GENERAL RISK WARNING:
The financial services provided by this website carry a high level of risk and can result in the loss of all your funds. You should never invest money that you cannot afford to lose