Binance Coin (BNB) Cryptocurrency
Today we will talk about digital asset Binance Coin (BNB). The coin is ranked 7th in coinmarketcap, and while many other crypto trading platforms have followed Binance in launching their own tokens, no one has been able to replicate the success of binance coin. Bnb cryptocurrency is one of the most interesting and unique coins currently available, and many leading crypto experts believe it has a positive future. And yet neither the token nor the Binance exchange itself might not exist if its founder hadn't found the strength to overcome a rough patch a few years ago.
Imagine such a situation, you sold your real estate and invested all your money in shares of a promising project, hoping for a good income, and they, just in a week, fell in price three times. Sad, isn't it? Many people probably rushed to get rid of securities in order to save at least the rest of the money and then spent the rest of their lives in misery, cursing the day and hour when they took such a rash decision. But Changpeng Zhao, a Chinese IT worker, did not lose heart and did not panic when he found himself in this predicament.
When he became interested in Bitcoin cryptocurrency in 2014, he immediately realised that digital gold would make him a millionaire. So he sold his house and exchanged his fiat money for BTC, which at the time was trading at around $600 per coin. Towards the end of the year, bitcoin fell to $350, and at the end of January 2015, fell to $215 altogether. A disaster for the poor Chinese investor, but Changpeng Zhao kept his spirits up and did not get rid of the digital assets. You can guess what happened next, he got obscenely rich. In 2017, the new multi-billionaire received attention from Forbes magazine, and decided to launch a digital currency exchange, called Binance. The service has become more than just another centralised exchange.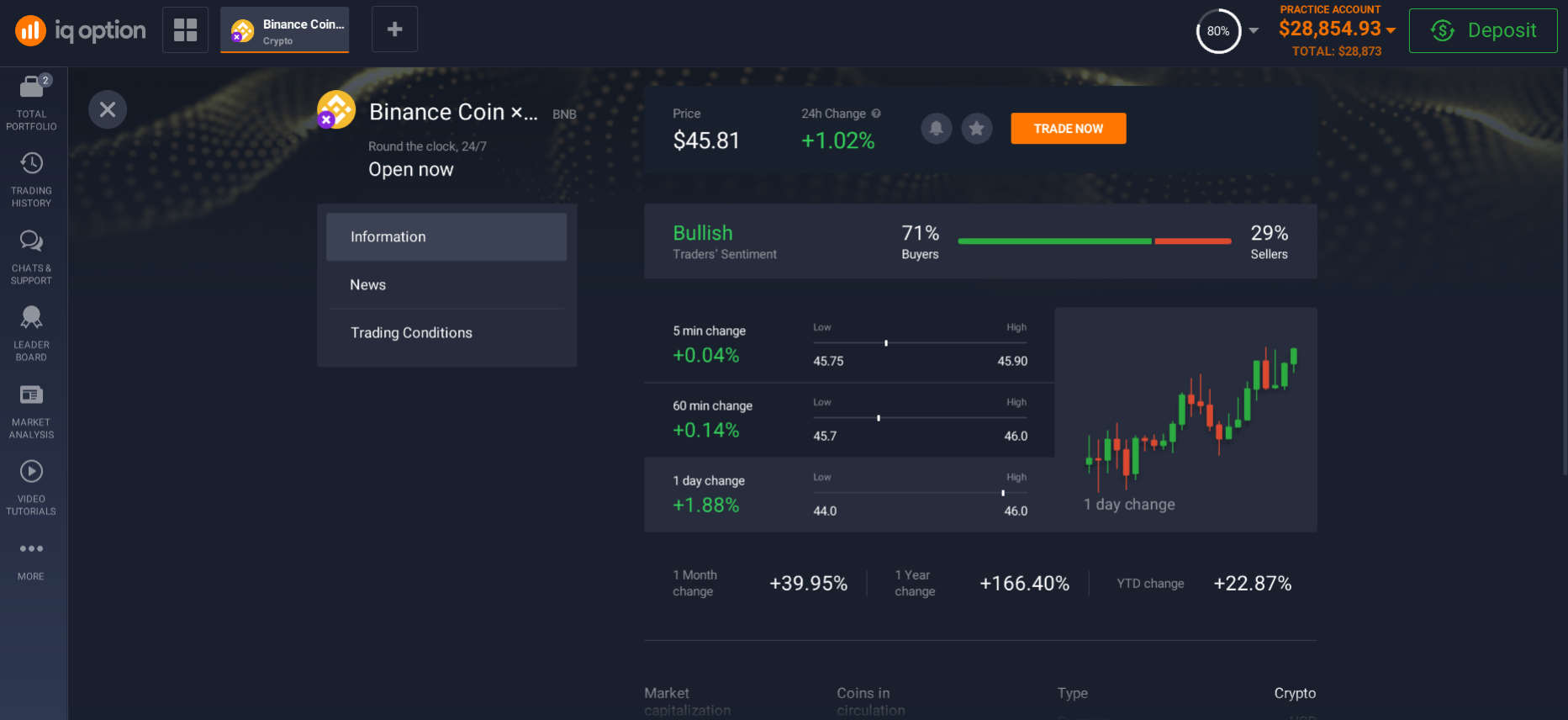 Binance is a whole crypto-empire, which, in addition to the traditional spot market, provides many other services. So, let's take a closer look at the asset bnb token, why it was created, and why it's worth including in your investment portfolio.
What is Binance Coin (BNB)?
BNB cryptocurrency serves as the digital fuel that fuels the Binans ecosystem. It saves a lot of money on fees and can be exchanged for almost any other asset. It might seem like such a big deal, it's not worth the hassle. But given the scale of the Binance platform and the number of branches, you realize that launching an internal token was very much worthwhile.
Without bnb coin, futures binance and other innovative services wouldn't have been as attractive to large traders, who could additionally save on fees by keeping a certain amount of bnb tokens on their balance sheet. Owners of bincoin can earn money from holding the asset, transact directly with counterparties on platform, and simply save on fees.
How it works?
BNB coin is the token of the Binance Chain blockchain, which is a simple, peer-to-peer system with high throughput and scalability. As security, the Binance blockchain uses the Byzantine Fault Tolerance (BFT) consensus mechanism, also known as Byzantine Fault Tolerance. The Byzantine Generals problem was invented back in the last millennium as a logical dilemma leading to the conclusion that if more than 33% of the nodes of a particular system are taken over by attackers, then it is doomed. But thanks to BFT, this problem can be solved and attacks by rogue nodes can be successfully resisted.
The network has a minimal set of functions, but transactions are almost instantaneous, blocks are created in less than 1 second, and it is capable of the highest loads. Binance Chain does not support smart contracts, an option sacrificed to increase performance, but it does allow third-party blockchain projects to be deployed on the underlying chain. That is, the Binance ecosystem is essentially a competitor to Ethereum and some projects have already switched to it. For example, the Aeron ecosystem (ARN), the Enjin (ENJ) blockchain gaming platform, the RAVEN PROTOCOL neural network training protocol, the Gtex gaming platform (GTEX) and the CanYa (CAN) decentralised freelancer network. Of course, this immediately secured them a listing on the binance exchange.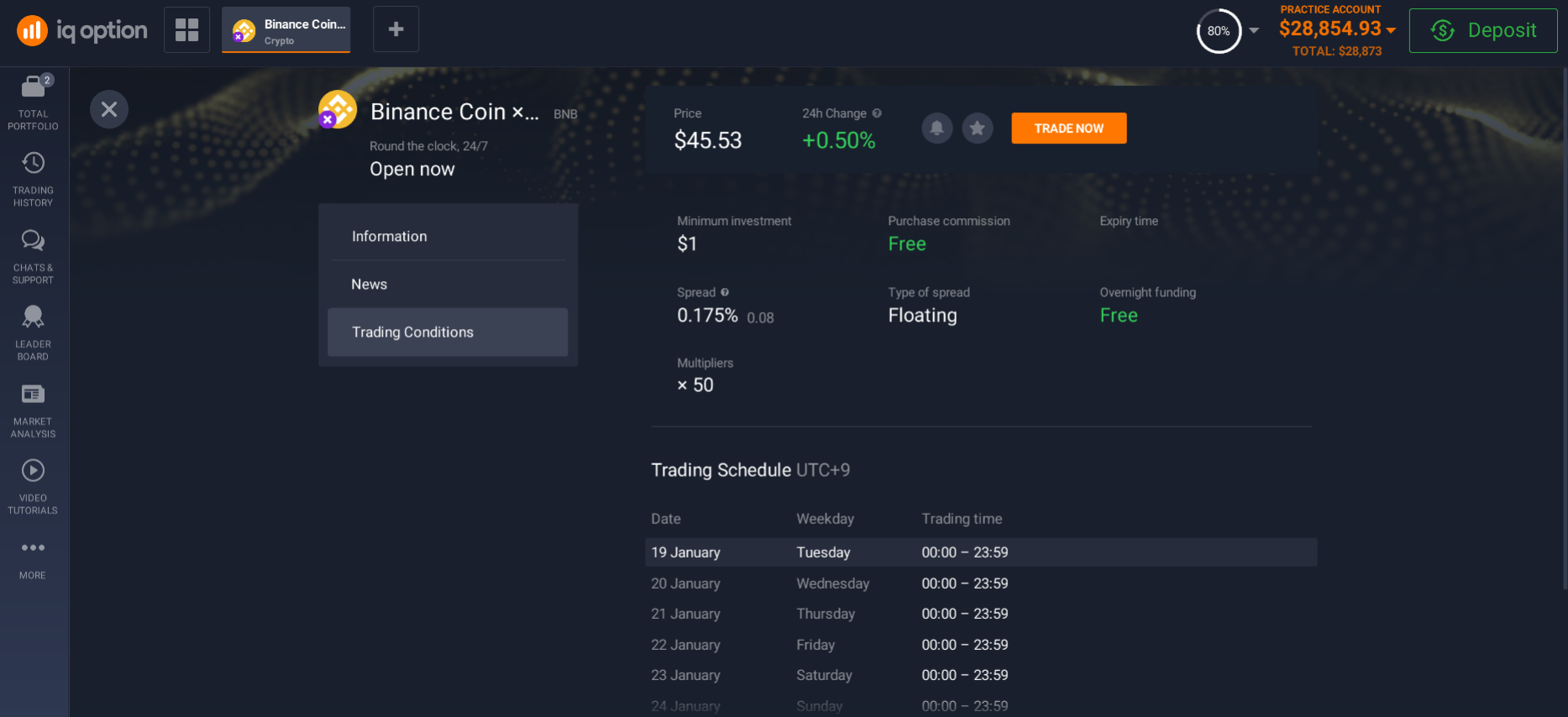 BNB history
The cryptocurrency BNB was launched through an initial coin offering in 2017, 11 days before the cryptocurrency exchange Binance went live.
Initially, binance coin was an ERC-20 token running on the Ethereum network. Total supply was limited to 200 million coins, half of which were sold in an ICO. In April 2019, the obsolete ERC-20 BNB, was replaced by BEP2 BNB at a 1:1 ratio in April with the launch of the main Binance Chain network, and it is now no longer hosted on Ethereum.
Coin-burning
During BNB's transition to Binance Chain, the exchange administration performed a coin burn on the Ethereum network using the smart contract liquidation feature. The number of coins that Binance burns depends on the number of transactions of the exchange in three months.
Since the launch of Binance Chain, BNB coin burning no longer occurs on the Ethereum network and the feature is now activated using a specific command in Binance Chain rather than a smart contract. In this way, Changpeng Zhao's team is protecting its cryptocurrency from inflation.
Every quarter, the Binance board buys BNB tokens on the digital market, spending 20% of the profits they make from transaction fees to do so, and then burning them. The strategy is to reduce the number of coins by 50 per cent, leaving a final 100 million tokens. Each time this happens, the bnb coin goes up in value slightly.
Where to buy Binance Coin in Hong Kong?
The pace of development of the Binance crypto platform is impressive. It's taking on more and more niches in the digital marketplace. Therefore, many investors have started to look at binance coin.
The best way to buy this digital asset is on its home exchange, the busiest exchange destination being bnb/usdt, but there are many other options.
The exchange recently launched a debit card. The Binance card does everything a regular debit card does, plus much more. It works like a regular debit card issued by your bank - which in this case is your Binance.com account. You simply top up your card through the Binance Card app with bitcoins or BNB, and you can pay anywhere.
Binance coin cryptocurrency can be bought and sold for USD from an FDIC insurance bank account, the Genesis Block or CoinFlip ATM network, or from a bank account via Spend.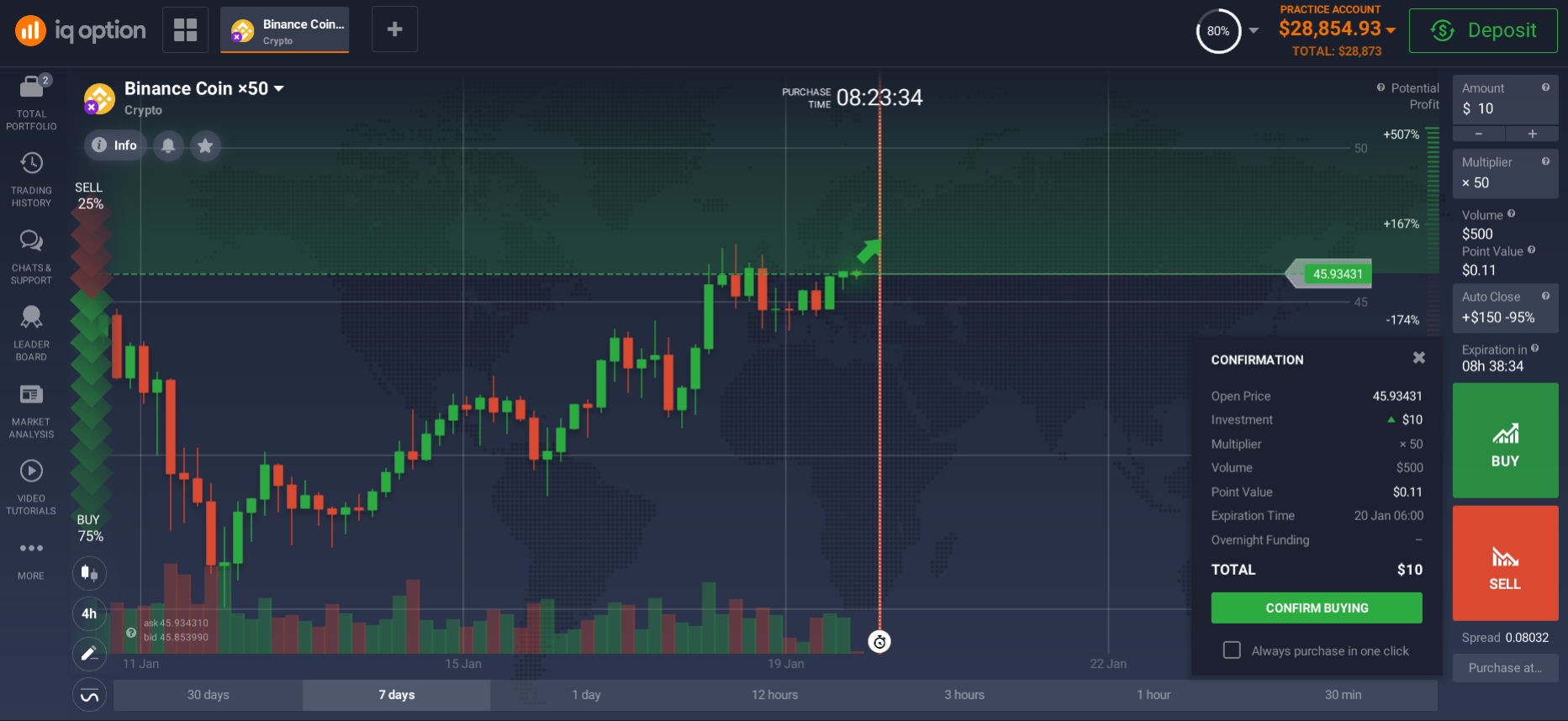 Possibility of coin mining
To earn bnb tokens, you must first buy them on the bnb exchange and then deposit them immediately for interest. The coin is not available for traditional mining on computing devices. All full nodes are controlled by the project administration, and an outsider cannot become a validator.
Storage wallets
The old-style tokens were stored on MyEtherWallet and other cryptocurrencies supporting the ERC-20 standard. But, after the transition of binance coin cryptocurrency to its own blockchain, it is no longer possible to use MEW as a bnb wallet.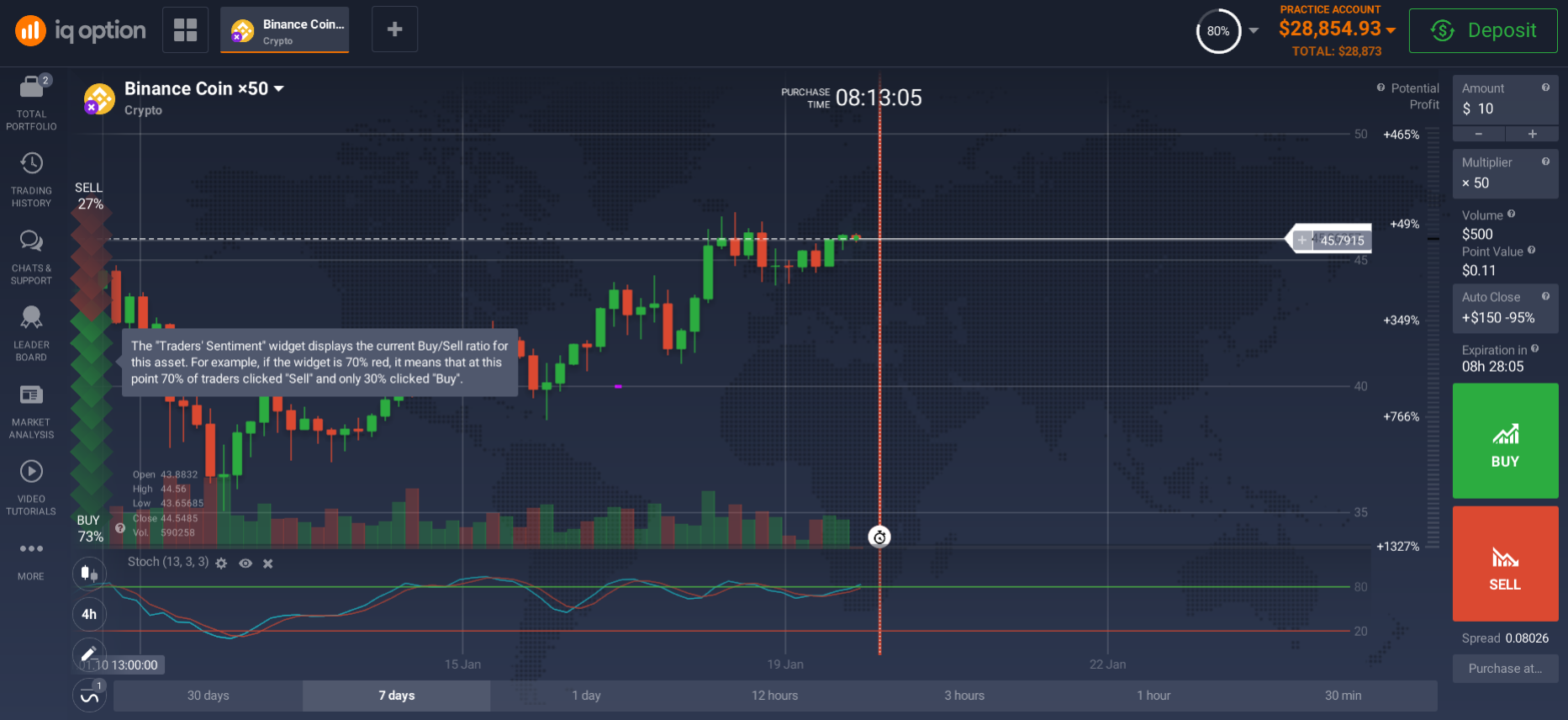 Prospects for the BNB cryptocurrency
Predicting the future of a blockchain project is like reading coffee grounds, but let's try to simulate how bnb cryptocurrency will develop. The prediction should be based on three factors:
The current state of affairs on the bnb platform and the digital market in general. The performance of previous years. Options for the use of tokens outside the exchange.
The Binance coin is tied to the performance of the exchange. If it continues to thrive, and the coin should theoretically rise in value. The company has gone through many changes in a short period of time. It is opening offices in different countries, expanding its list of services and supporting more national currencies, including the Russian ruble and the Ukrainian hryvnia. The project has a loyal and active community, and in the long term this should certainly drive demand for the domestic token.
Another element of Binance's offering is the launch pad, where IEOs (Initial Exchange Offerings) are launched. This method of raising money, is more legal and regulated than an ICO. If the number of IEOs going through Launchpad continues, Binance Coin could theoretically benefit from this.
Of course, the project's success is linked to the demand for cryptocurrencies in general and especially the bitcoin exchange rate. In the last two years, the bnb token recovered from a difficult 2018, rose to a peak in June 2019 and then started to slide, recently rose again and fell in value again. Just like bitcoin. WalletInvestors correctly predicted that the price would be around $20 in early 2020 and rise to $40 by the summer, which alas did not materialise.
As far as practical applications are concerned, the Binance coin is not just for those who use the exchange. As its popularity has grown over the years, other uses have also come into play. Just like bitcoin, it can be used for trading or to pay for goods and services. The Binance token can be used to book flights and hotels, pay for purchases at auctions, and pay for freelance services. Finally, every time the coins are burned , Binance coin goes up slightly in value.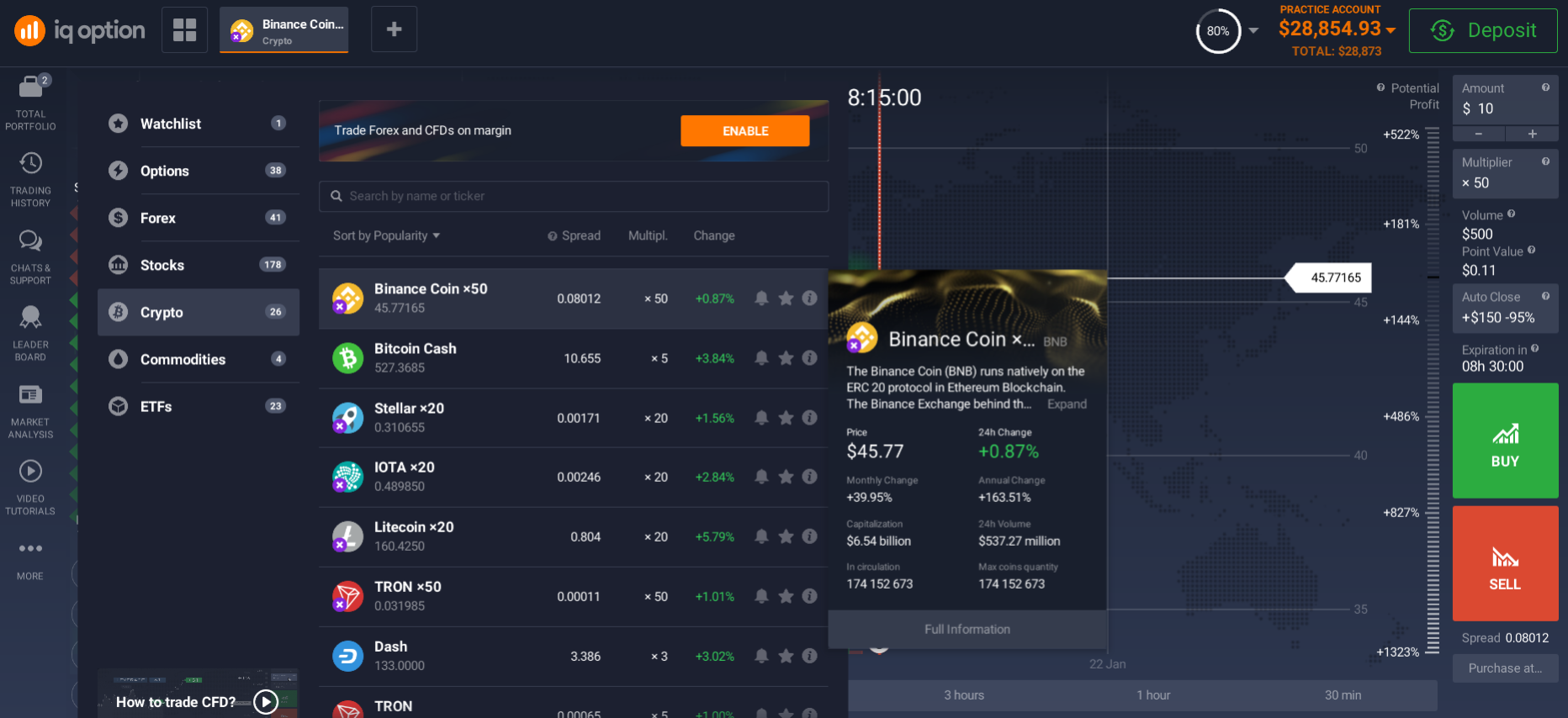 Conclusion
As the cryptocurrency market continues to evolve, leading cryptocurrency exchanges such as Binance have the potential to grow. If institutional investors and large banks enter the cryptocurrency market in the coming years, it will cause an increase in demand from buyers and the rate of top cryptocurrencies, including bnb, will soar. The coin is recommended for long-term investments.
Related pages
SIMPLE AND RELIABLE
MONEY WITHDRAWAL