Uniswap is a decentralised financial protocol comprised of smart contracts running on the Ethereum blockchain. Uniswap motivates its users to maintain a level of liquidity by providing participants with a portion of transaction fees and new UNI tokens.
Uniswap is considered one of the most popular decentralised finance (DeFi) protocols. It leverages several cryptocurrencies, including UNI's token, and operates in much the same way as traditional financial exchanges - but with the added advantage of decentralisation.
Interested in cryptocurrency and want to buy Uniswap, but unsure what it is or where to start? Then read this article, and learn how to sell or buy Uniswap.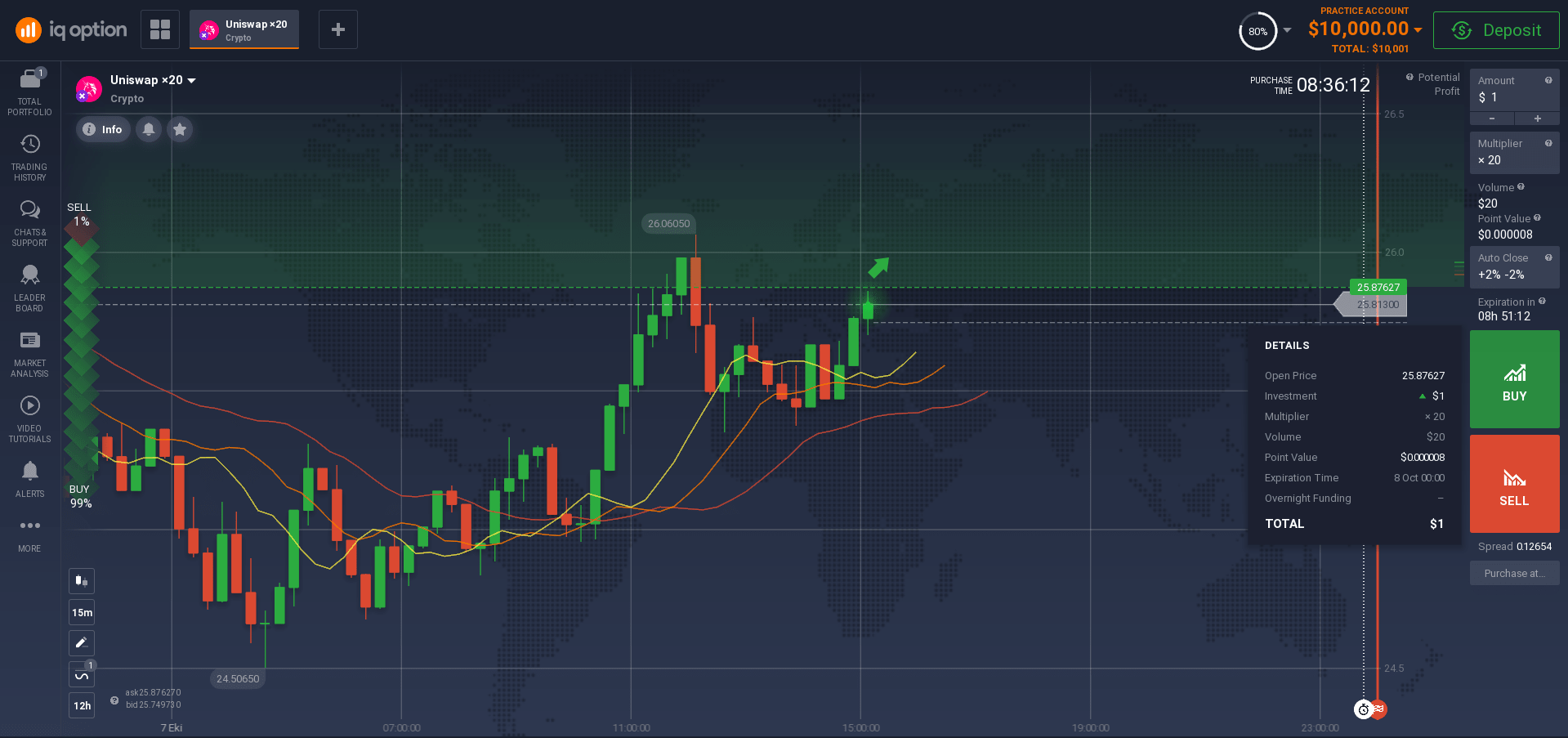 What is Uniswap (UNI)?
Uniswap is an innovative decentralised exchange protocol based on Ethereum. More specifically, Uniswap is an automated liquidity provisioning protocol. There is no order book or any central element. The contracts built into the protocol allow Uniswap users to trade without mediators, thus providing a high level of decentralisation and resistance to censorship.
Of course, a reasonable question arises: how can you trade without an order book?
The Uniswap team has developed a protocol that relies on liquidity providers. The providers create liquidity pools that ensure liquidity is available on the platform. In turn, this gives users of the system the freedom to switch between almost any ERC-20 token - all without the need for an order book.
The Uniswap protocol is fully decentralised, so there is no listing process typical of centralised exchanges. As a result, you can start trading any ERC-20 token on the Uniswap platform - as long as there is a liquidity pool available, of course. Consequently, Uniswap does not charge any listing fees, making it an essential resource for new or small ERC-20 projects.
Who created Uniswap?
The Uniswap project was launched in 2018 by Hayden Adams. Uniswap v2 was established in 2020, providing a direct exchange between almost any ERC-20 token via the Ethereum blockchain.
In September 2020, the UNI token was launched. As part of the launch, everyone could receive 400 UNI tokens for free to any ETH address that completed a transaction on the network before September 1 of that year.
In addition, some users received additional tokens - depending on the amount of liquidity they provided to the Uniswap protocol.
If you have plans to buy UNIb try to research all the factors concerning the cryptocurrency.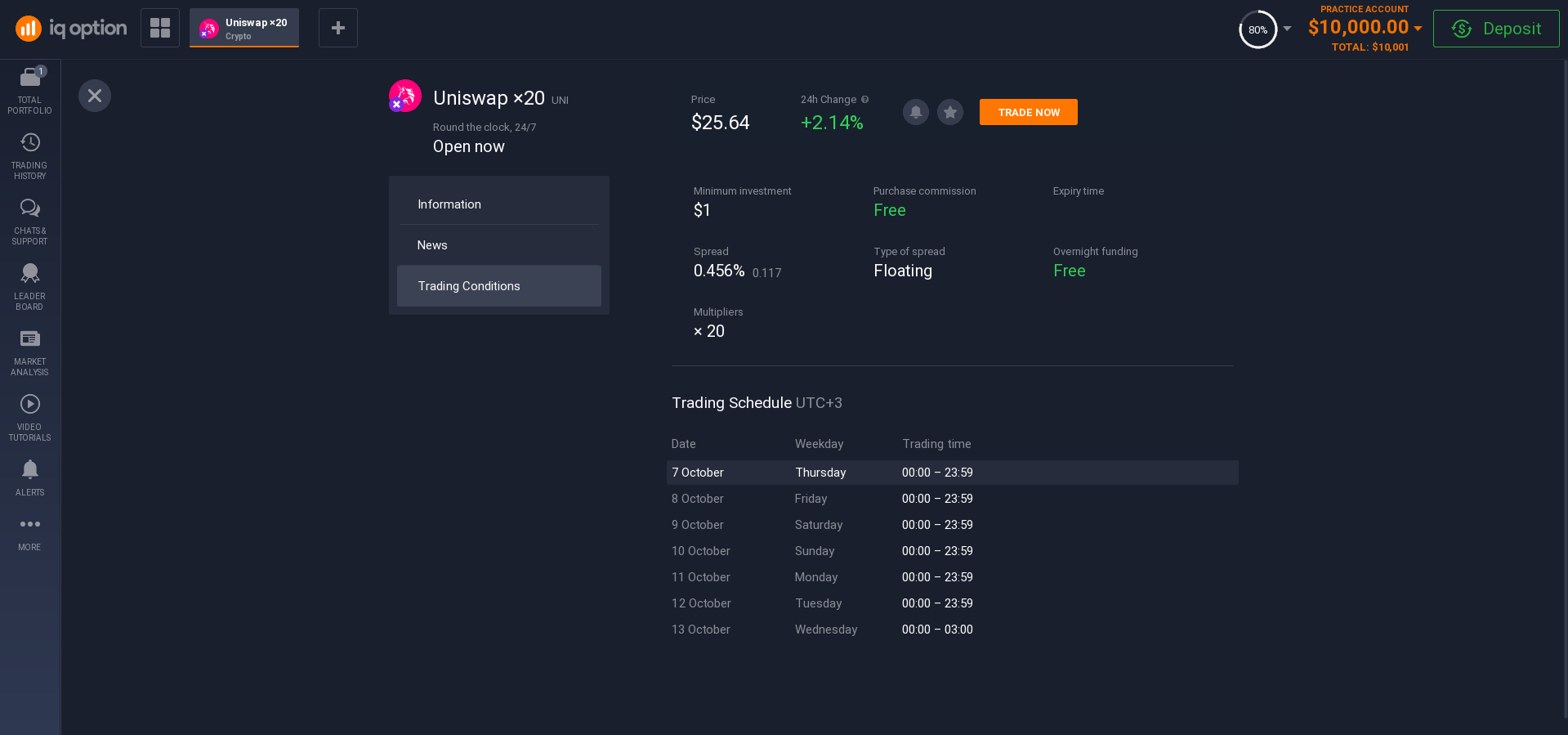 How does Uniswap work?
Uniswap does away with the traditional architecture of digital centralised exchanges, particularly the order book (called "stack"). This is achieved through the support of a "market maker of fixed products" model. This is a variant of the more common decentralised exchange model known as an "automatic market maker" (AMM).
Automatic market makers are smart contracts that hold reserves of liquidity (pools) used by traders to trade. These pools are replenished by liquidity providers who receive payment from the exchange. Anyone who contributes the equivalent value of two different tokens to the pool can become a liquidity provider. In turn, traders pay a fee to the pool for the liquidity received, which is then allocated to the liquidity providers according to their volume of participation in the pool.
Liquidity providers create a new available trading market by depositing two tokens of equal value - for example, an ETH token and any ERC-20 token or two ERC-20 tokens - into the exchange. Quite a few pools consist of stackable tokens such as DAI, although this is not a requirement. To create markets and provide liquidity used by traders for trading, Uniswap liquidity providers receive so-called "liquidity tokens", representing their share of the total liquidity pool.
What makes Uniswap unique?
Another, and even more unique, feature of Uniswap is that the project itself generates no income.
Uniswap is a decentralised protocol; all of its liquidity is provided by the users, and all commissions go directly to the liquidity providers. This format is quite different from traditional centralised exchanges, where all commissions are paid by the central body that runs the exchange.
The current transaction fee paid to the network's liquidity providers is 0.3% of the transaction amount. These funds are automatically sent to the liquidity pool and liquidity providers can receive them at any time. Trading fees are allocated to the liquidity providers based on their share of the liquidity in the pool.
It is likely that in the future, part of the commissions will be allocated for the development of Uniswap. The Uniswap team has already rolled out an improved Uniswap v2 protocol and is actively working on Uniswap v3.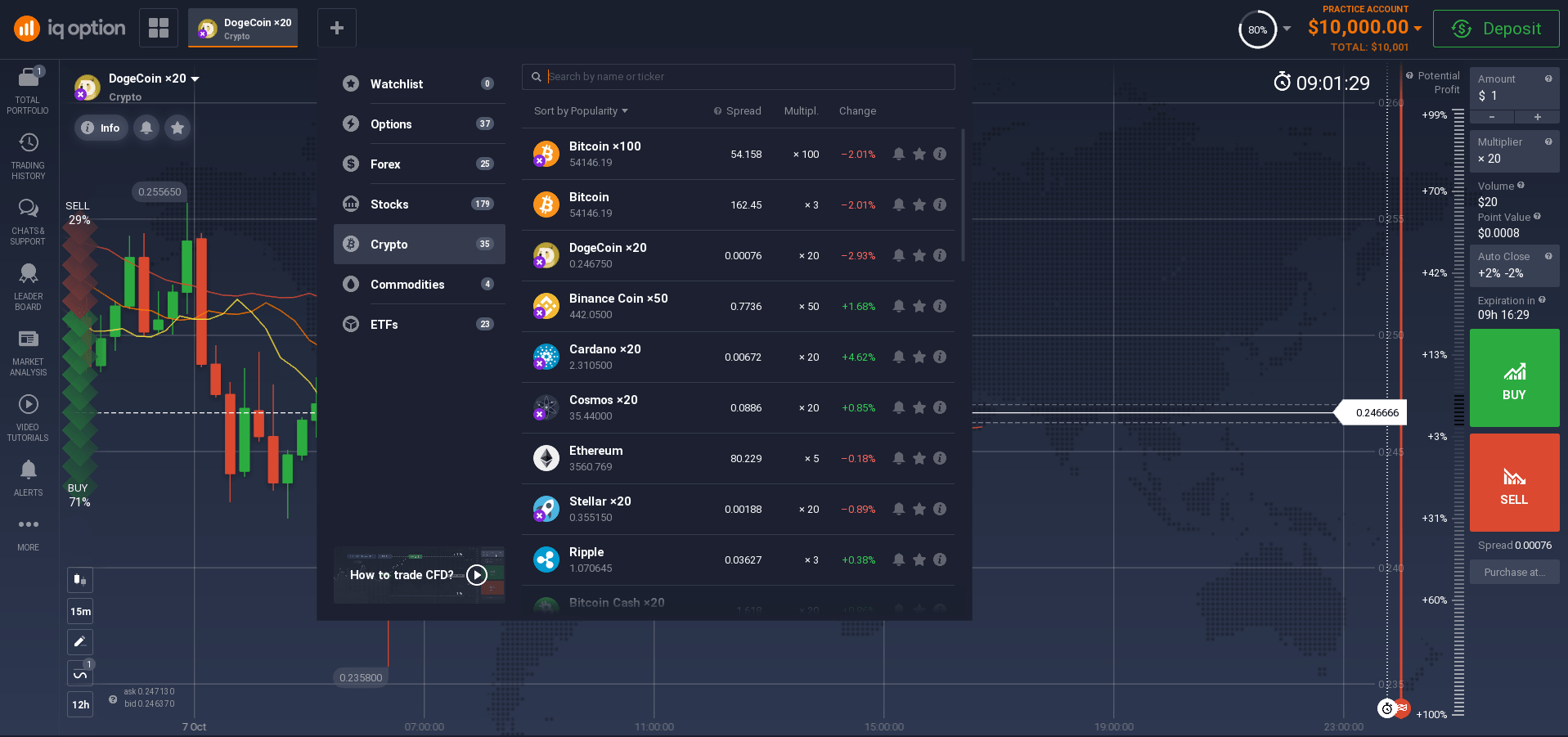 How many Uniswap tokens (UNI) are in circulation?
The current volume of Uniswap tokens (UNI) is 1,000,000,000 UNI. All of these UNI tokens will become available within four years. In four years, when all these tokens have found their owners, Uniswap will launch a 2% annual inflation mechanism to motivate network members to continue to support the project.
60% of the UNI tokens were distributed to members of the Uniswap community and sent to ETH addresses actively trading on the Uniswap protocol. The remaining 40% will be distributed to team members, investors and consultants according to a 4-year plan.
What affects the cryptocurrency rate?
If you want to buy Uniswap in Hong Kong, you need to keep in mind that the Uniswap coin is unsecured, and its price is volatile. The rate is influenced by the following:
The general mood in the cryptocurrency market.
Changes in the price of Bitcoin. Its rise leads to an improvement in the exchange rate.

Protocol update. The release of V2 and then V3 significantly increased the coin's value.

Introduction of updates, especially regarding faster transaction speeds and lower fees.

Support for big investors.
Publications in social networks, messengers, news.

Activities of competitors - in particular, significant decentralised marketplaces.

How to use Uniswap?
First and foremost, Uniswap (UNI) is a platform management token. Token holders can bind their UNIs to a specific address, thus delegating their voting rights. Users can even delegate themselves.
Uniswap (UNI) has many uses, suitable for different people. First, it serves as a kind of alternative decentralised payment method, protected from interference from central governments and intermediaries while giving you control over your own money.
UNI can also be used for trading. You can also invest in Uniswap. UNI can also serve as an alternative to expensive and slow international transfers. UNI can create an alternative financial system for the hundreds of millions of people who have access to smartphones but do not have a bank account.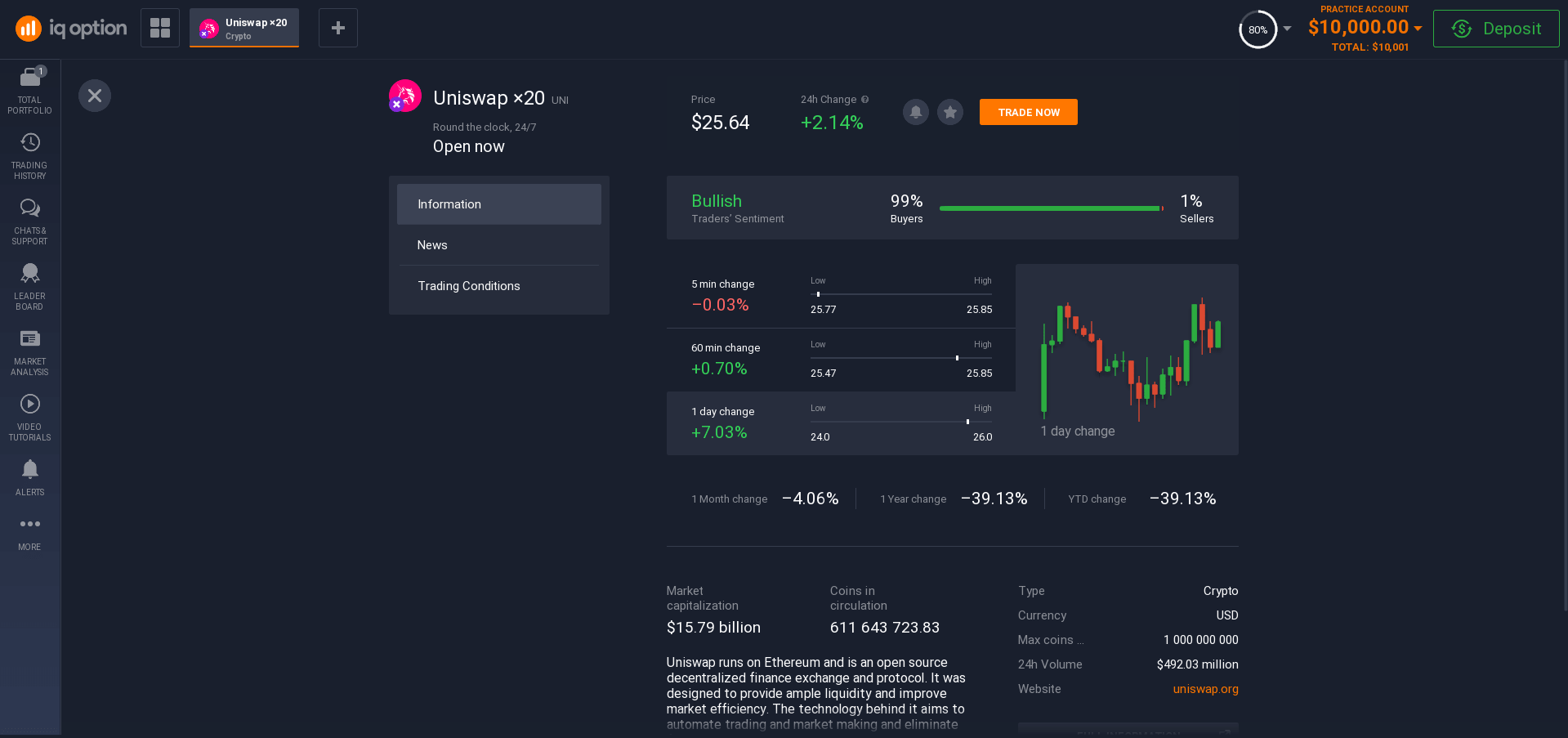 How is the Uniswap network secured?
The UNI token is the key to the further development of the Uniswap project. It creates a decentralised voting system that protects the project from dangerous and malicious proposals and developments that can damage the platform or its reputation.
Transactions made on the Uniswap platform are protected by a decentralised smart contract, 'Exchange', which allows trading at any time, and without the need for any central governing body.
Analytics and forecasts
Most crypto experts predictions about the change in the coin's price in 2022-2025 are optimistic:
Digitalcoinprice suggests that in the long term, the price will grow by a factor of 3. By 2022-2023, the exchange rate will increase by 40%, and in 2024 it will reach the $52.47 bar.
Coin Price Forecast predicts that at the end of 2025, it will trade at $64.17 per coin, but there will be little change by 2030—projected rate: $64.28.

Fatpigsignals predicts a price of $40 by the end of 2021. In the long term, however, the coin will trade at $70+.

Walletinvestor predicts a permanent doubling in value. In 2023, it could rise to $100.

Worth buying Uniswap?
The project is developing rapidly: a new version of the V3 protocol has been launched with a wide range of additional tools for traders and investors. In addition, a solution for increasing network capacity has been implemented. Ongoing updates are providing the prerequisites for the digital currency's price to rise. Many crypto investors are confident that Uniswap will retain its leadership in DEX, and the coin will increase its price by 3+ times in the future.
Where to buy Uniswap
It is best to make transactions on popular exchanges. The most convenient is the DEX platform of the project. However, you can also trade on popular centralized exchanges with high capitalization and a good reputation. So, you can buy Uniswap in Hong Kong in Binance exchanges.
How to start investing in Uniswap?
Since around 2016, another form of "invisible" money has come into our lives: cryptocurrencies, initially represented by the main form, bitcoins. As this revolutionary project grew in popularity, cryptocurrency trading developed as the range of 'alternative money' expanded. Today, trading in altcoins and ethers is of interest to many professional traders and investors.
If you trade cryptocurrency on a cryptocurrency exchange, it is mandatory to purchase an asset that remains your property, even if its price falls to a critical low. This is because forex exchanges do not purchase cryptocurrencies, operating under CFDs on price changes. This way you can wisely invest in Uniswap in Hong Kong.
A CFD (Contract for Difference, CFD) is a financial instrument (a.k.a. Contract for Difference), similar to an index or stock. A CFD allows you to trade the relevant asset even if you do not own it.
You can make a profit by buying a CFD (if you expect the price to rise) or selling it (if you believe the market is heading in the opposite direction). Your profit will be determined as the difference between the amount you buy and you sell CFD contracts.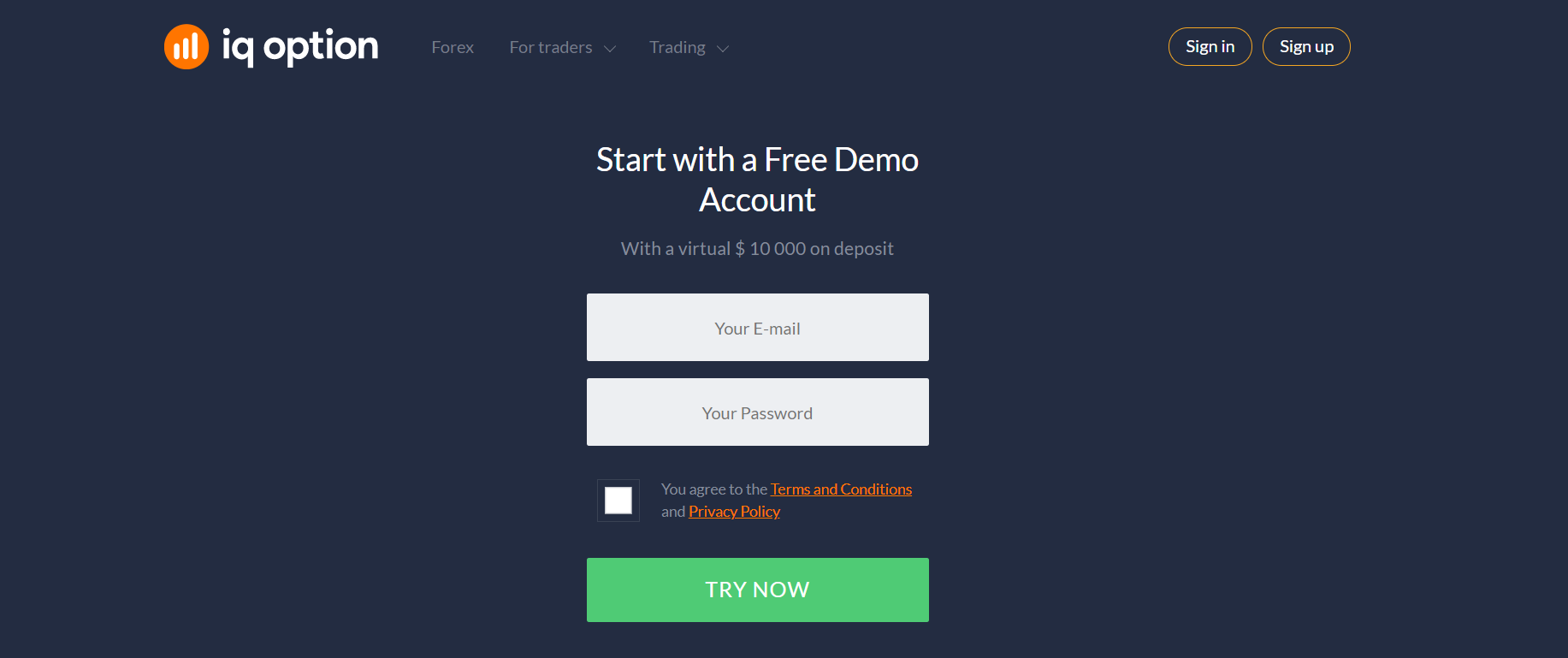 Key features of cryptocurrency trading
1. Exchange contracts in this category technically differ little from the usual currency pairs or securities.
2. Crypto-currency market is characterized by high and chaotic volatility, which forms the risk of large losses and the possibility of equally large profits.
3. After the deafening "collapse" that came at the beginning of 2018, the consistency of the bullish strategy in this sector is no longer working.
4. The so-called "signals" or recommendations traded by numerous pimping channels today are often bogus and a way of capitalising on the trust of newcomers.
5. This segment of the stock market is heavily influenced by news markers. Any news that quickly spreads about the purchase or sale of a large batch of cryptocurrency is almost instantly reflected in the exchange rate.
6. Because it is a relatively young asset, analysis of rate fluctuations is severely hampered by a lack of data over the past 3-5 years. And the data that is available has no analytical value, reflecting only the evolution of the initial bubble that burst in 2018.
7. Currently, the trader's task is made easier by the availability of an impressive number of charts reflecting real asset movements per unit of time. In terms of forecasting, as mentioned above, cryptocurrency behaviour is highly dependent on news content and rumours spread.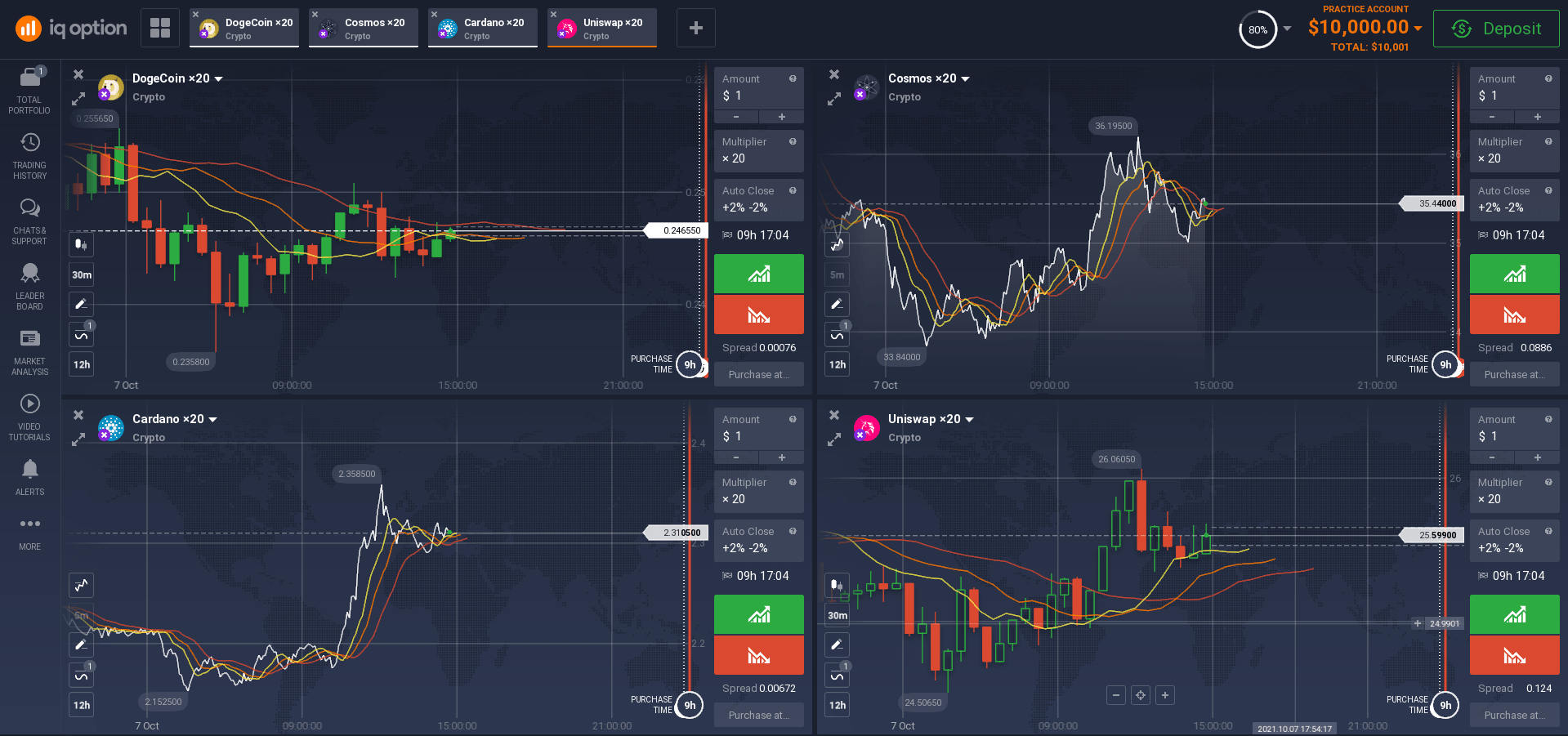 How to start trading cryptocurrencies
Getting to know the market terminology, varieties, history of leading cryptocurrencies.
Choosing a platform for trading. It is advisable to register on several large platforms with a positive reputation of responsible brokers.

Study the trading terminal of the brokerage platforms with an assessment of the opportunities provided by various options and functionalities.

Choosing specific cryptocurrencies to work with a preliminary analysis of the rate dynamics of each of the leading assets of this category.

Determining the best time to enter the market by opening an order and setting a stop loss to limit losses.

Tracing the price movement and waiting for the best moment to complete the trade.

Closing a position at a profitable point.
Conclusion
Uniswap is an innovative project that has become the most popular decentralised exchange in the crypto industry.
The decentralisation and open governance of Uniswap through the UNI token has ensured the project is hugely popular among enthusiasts as opposed to sizeable centralised cryptocurrency exchanges. In addition, Uniswap's liquidity pools are of interest to investors who want to generate income from the cryptocurrency they already own without selling it. So, if you decide to buy UNI, it is a cool chance to start your own path into the crypto world. Good luck!
SIMPLE AND RELIABLE
MONEY WITHDRAWAL