Video content is gaining momentum and is considered the most convenient and popular among users. Most of all information on the Internet (about 67%) is watched in video files. And this multi-billion dollar industry is expanding fast enough.
However, the existing structure that distributes video content is not entirely satisfying to users: it leads to slow download rates, low content resolution, high delivery costs and ultimately limits the flow of revenue back to video content creators.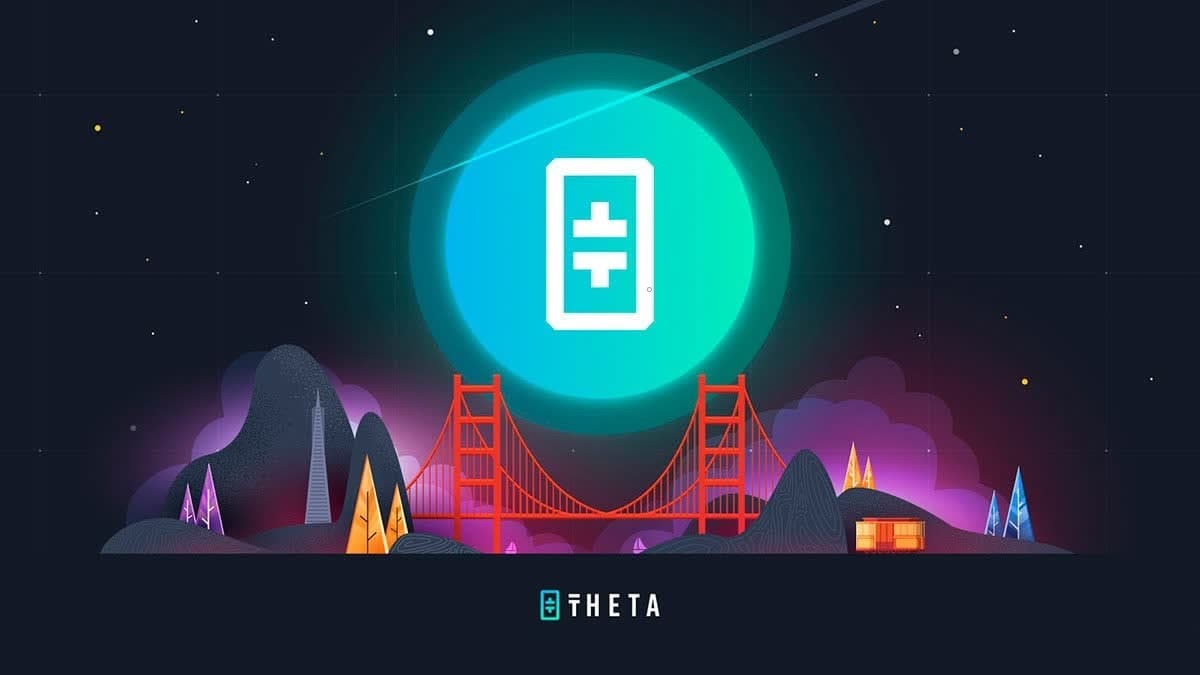 What is Theta?
Theta Network (THETA) is a decentralized video streaming platform that provides content delivery and display services. The platform allows you to watch video content and earn tokens for transferring video to other users. Those interested use their computing resources to relay video, earning for the contribution.
The video streaming platform is supported by a team with over 30 years of experience in the streaming video space, led by Mitch Liu. Theta is based on the Ethereum blockchain, all network data is delivered in a decentralized and one-tier way. This minimizes pauses, skips and maximizes video delivery.
Theta blockchain has strong backing from tech giants Sony, Samsung and other big investors, as well as an operator's ready-made customer base capable of supporting the initial distribution of the product.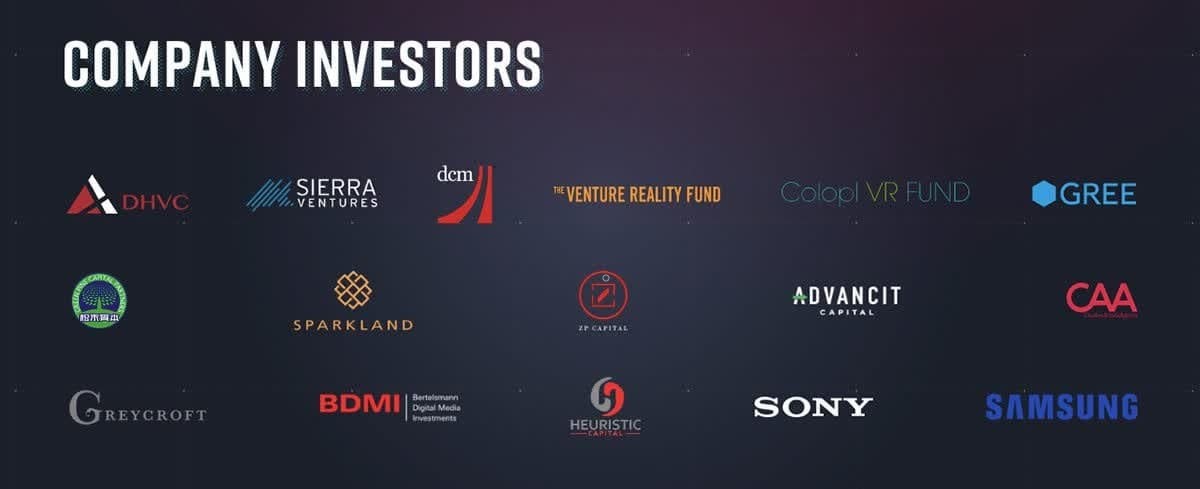 Today, the video streaming market is booming. There are a large number of solutions on the market that meet the basic needs of users. On the technical side, centralized services use additional delivery networks called CDNs. These networks lack adequate coverage to provide a consistent and normal streaming video experience. Because of this, users may not always be able to stream high-resolution video.
These challenges pushed Theta developers to use blockchain to scale solutions in the video streaming market. The project allows those who wish to simultaneously watch video content and earn money for transferring it to other users. Users agree to use the bandwidth of their equipment to relay video to other users. You can relay video from mobile devices, any PC or smart TV.
In addition, Theta platform integrates seamlessly with other services to provide the infrastructure for streaming video. Thanks to Theta, video delivery costs are reduced, increasing streamer profits. Cheap infrastructure provides great profit for content creators. Therefore, video platforms supported by Theta have a number of advantages over their competitors.
How does Theta work?
The basic principle of Theta Network is that any network user who has unused bandwidth or processing power will be able to cache and stream streams to other network participants. Viewers around the world will be able to provide "caching nodes" through their PCs to help shape the global video delivery infrastructure.
Where do Theta come from?
To give viewers an incentive to contribute their memory and bandwidth resources to the ecosystem, Theta protocol is designed as an incentive mechanism. Caching nodes will receive the Theta Network cryptographic token for streaming video streams to other viewers.
Total tokens will encourage viewers to join the network as caching nodes and can dramatically improve the efficiency of the streaming market and simplify the video delivery process.
What makes Theta unique?
With the development of technology, video is served with higher definition and higher resolution, so the situation may become even more complicated. Theta Token will revolutionize how video can be distributed over the network using the unique decentralized nature of the blockchain.
Where to Buy Theta in Hong Kong?
If you are interested in cryptocurrency trading, then buying Theta in Hong Kong is easy! You can buy Theta through the broker's CFD trading platform. Trading CFDs on cryptocurrencies has a number of advantages over owning the cryptocurrency itself directly. Sometimes even professional traders use CFD trading as an alternative to exchange trading.
Trading Theta through the CFD trading platform gives you the opportunity to profit from changes in asset prices with a small start-up capital and no right to own them. So go for it, successful bidding!
The next way you can invest in Theta is by trading on cryptocurrency exchanges. It represents the earnings from the difference in exchange rates. Only those people who have at least some knowledge of cryptocurrencies and their work should be engaged in such activities. You can't earn money passively here, you have to sweat. To trade, you need a computer on which you have to monitor the exchange rates throughout the day.
It is important to remember that if you want to trade Theta professionally on the exchange, you should always use STOP LOSS to avoid draining your deposit!
How to start investing in Theta in Hong Kong?
All efforts that are spent by a trader are aimed at a competent, correct and absolutely adequate forecast of changes in the price of the analyzed asset in a certain period of time. The purpose of such actions, of course, is the desire to obtain speculative profit, and dynamically increasing.
To gain additional insight into the future price movements of a cryptocurrency, traders use technical analysis: indicators and charts. Such instruments provide signals to buy or sell under certain market conditions. A trader only needs to know how to correctly interpret the readings of the indicators and the chart displayed in this way, in order to isolate from them reliable trading signals to buy Theta.

The indicator signal is an indicator of what range the increased market activity is likely to be in. Therefore, special care should be taken in such ranges. The main types of indicator include: moving average, RSI indicator, MACD indicator, Bollinger bands, ADX indicator, etc.
Trading charts help assess the upside (or downside) potential of a cryptocurrency in order to make a decision to enter a trade. When investing in Theta, a trader can use three main types of charts:
Candlestick chart. A candlestick is a very effective indicator that shows the selected time period over which the price moved. It is based on Japanese candlesticks. Each candlestick is data on price fluctuations for the selected time frame. Each time frame, a new candlestick is formed. The color of the candlestick depends on whether the asset price rises or falls.
Linear graph. A line chart is a graphical display of the change in the price of an asset using the movement of the line at the last second of the current time period (Time Frame). It is used to track whether assets are growing in price or falling, but it is impossible to make a decision without studying additional information. The optimal timeframes are from one day to a quarter.
Bars. Bar chart, shows the price level at the maximum and minimum values ​​for each separate time interval. Using it, you can find out the opening and closing prices of the asset of interest, as well as the maximum and minimum prices in each time interval.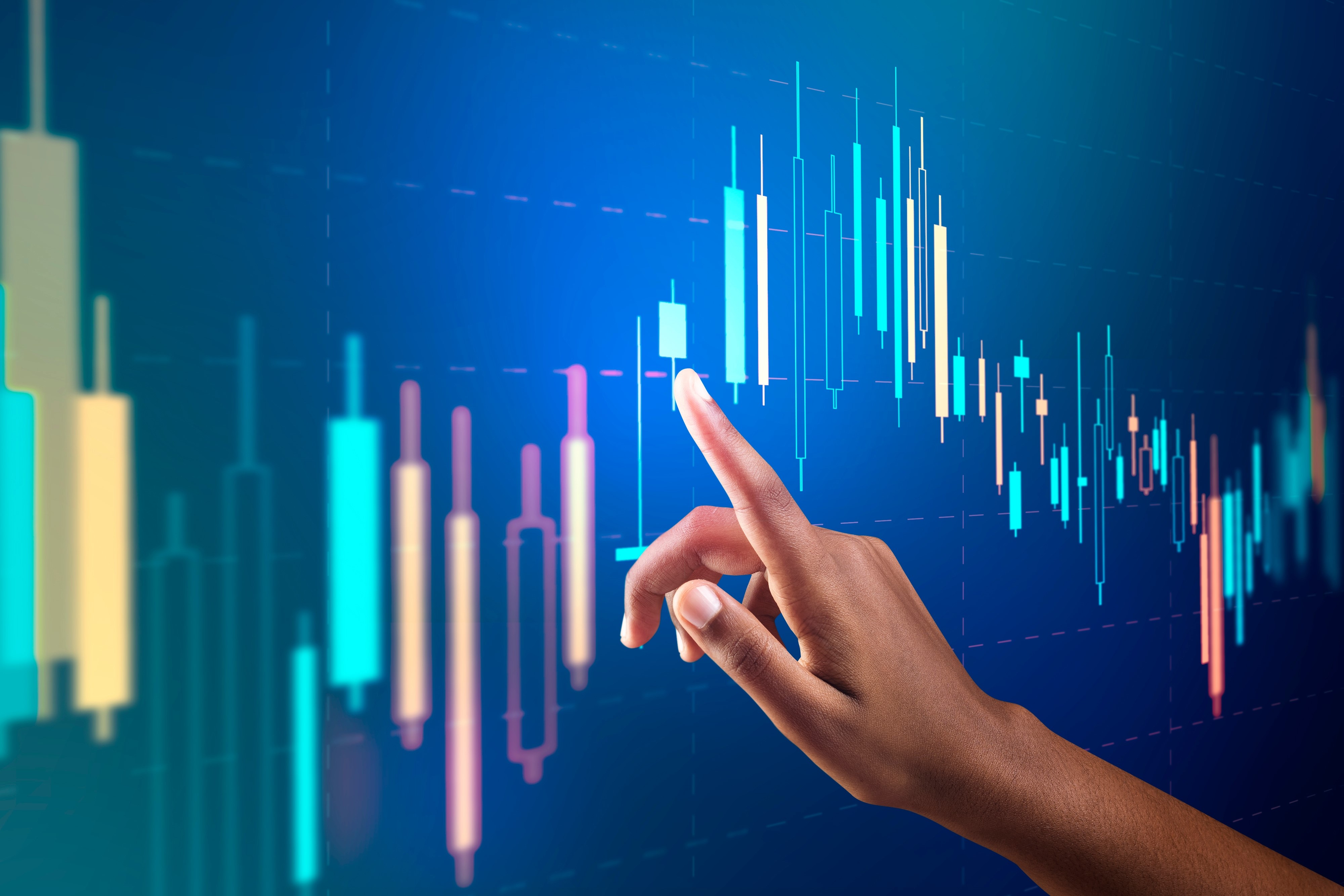 Investing in Theta in Hong Kong is interesting for both novice and experienced traders. A trader must choose a trading strategy that is time-tested and suitable for himself:
Intraday trading (deals are concluded during a trading session and are also closed during one trading session).
Positional trading (a trader holds a position in a security for a long period of time, usually for several months or years).
Scalping trading (a type of intraday speculative trading strategies based on opening many short-term trades in order to get a small profit on them (a few points of "pips"), summing up which, the expected percentage of profitability is achieved).
Swing trading (this is short-term trading where a trader takes profits from a short trend, moving in the direction of price with market participants, trying to capture most of the price move).
Before you start investing in Theta, learn the following points in mind:
Do not panic, let alone sell coins when the cryptocurrency rate drops sharply. This often means nothing, and the rate can jump in a few days;
Be serious when choosing an exchange, as some of them are not safe. And also some sites take a huge commission for depositing and withdrawing funds;
Invest in a small amount at the initial stage, as if you make the wrong steps, you can quickly lose money.
Is Theta a good investment?
Despite the presence of a considerable number of competitors with similar functionality and goals, the THETA cryptocurrency remains a very interesting solution against their background. In many ways - thanks to the excellent technical study of the API and documentation required to connect the already existing video hosting and streaming services, and also thanks to the active work on attracting new partners with their own audience to the project.
Should traders invest in Theta?
In addition to its main purpose, the Theta token is used as a digital currency in the project community. Therefore, among ordinary users, cryptocurrency is suitable for paying for services and goods. For traders and trading platforms, the token is considered a tool for investment or speculation. In such a concept, the Theta token plays a critical role and is an indicator of the project's success. Best wishes for your investment in Theta in Hong Kong!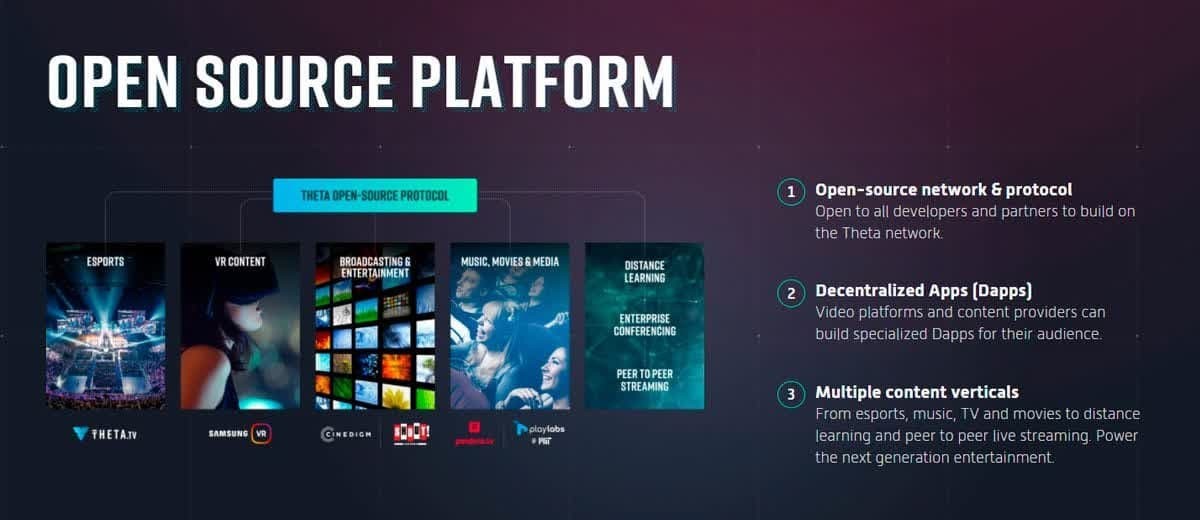 How to buy Theta in Hong Kong right now?
You can buy Theta right now through an online broker. The popularity of CFD trading is due to the fact that you do not need to purchase the asset itself for speculation. In trading on an online CFD platform, a common option is to open a short position using margin (collateral). Margin trading involves the provision of leverage by the broker at the expense of the funds that the trader contributes to him as a margin. Leverage is the ratio of your equity to the value of what you want to buy or sell.
Stick to strategy and control risk. Being a trader is not an easy job, but it is very rewarding. It takes time and patience. Here only a competent trading system can give you confidence in your work!
There are a number of distinct advantages to investing in Theta in Hong Kong on a CFD platform that have significantly increased the popularity of this type of financial instrument over the past few years.
SIMPLE AND RELIABLE
MONEY WITHDRAWAL
GENERAL RISK WARNING:
The financial services provided by this website carry a high level of risk and can result in the loss of all your funds. You should never invest money that you cannot afford to lose