What is PancakeSwap (CAKE)?
Making money on cryptocurrencies is a relatively new phenomenon. But many have already managed to capitalize on the growth of digital currencies. The volatility of many cryptocurrencies is extremely high. If the return on shares is calculated in tens of percent, then the growth of the rate, for example, of bitcoin is calculated in thousands. That is why trading these assets opens up dizzying opportunities - but only with the right approach.
Cryptocurrency is a type of digital currency, electronic money. But unlike traditional systems, cryptocurrencies are decentralized. All cryptocurrencies are based on cryptography: very strong encryption mechanisms.
The cost of a particular cryptocurrency is determined by supply and demand in the market. At the same time, there are a large number of factors affecting the balance of power of sellers and buyers: the volume of currency emission, the technological aspects underlying a particular crypto-asset, the possibility of using cryptocurrency to acquire goods, regulation by different countries, news hype (often artificially created), etc.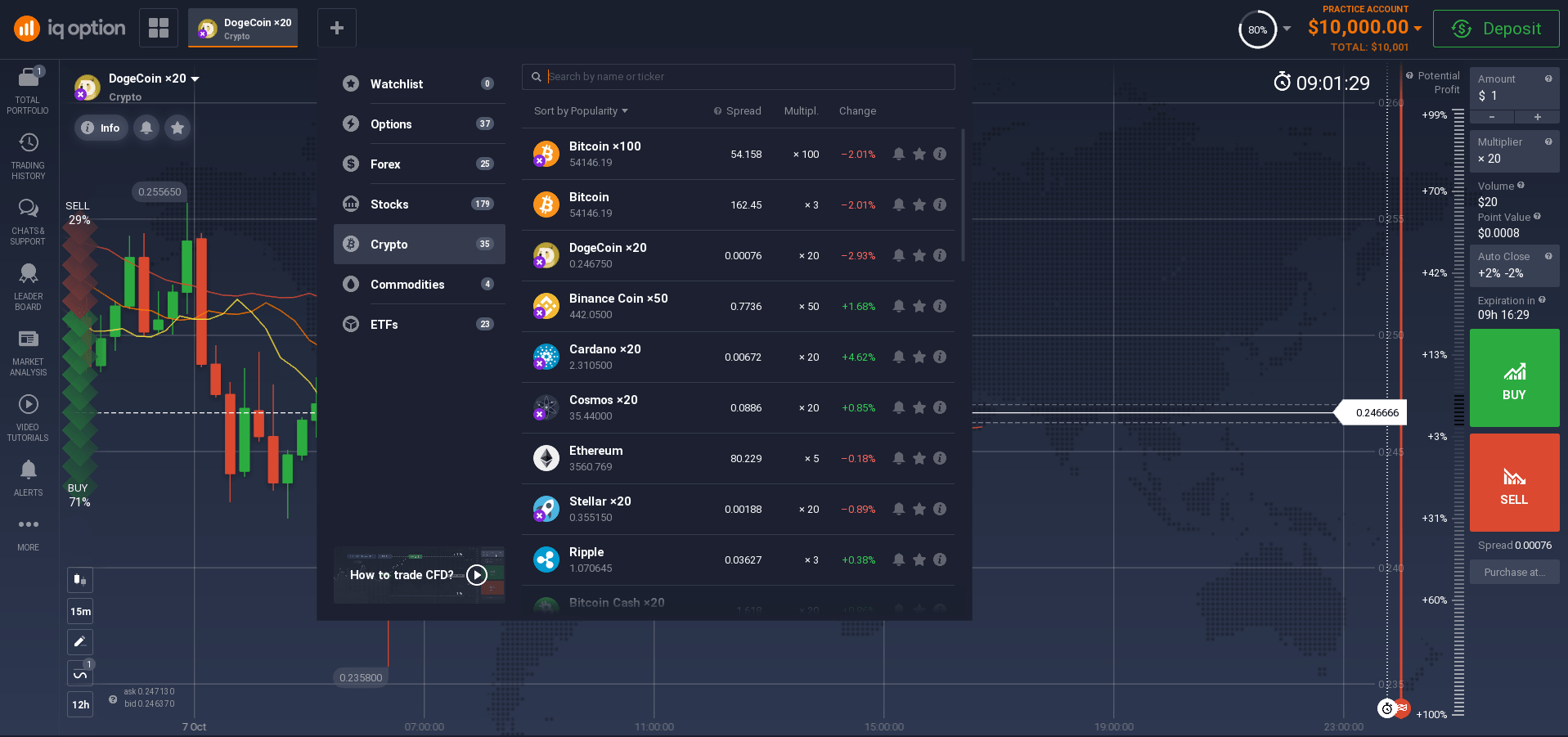 Like any other financial asset, cryptocurrencies can be bought and sold on special exchanges and platforms where the same cryptocurrency rates are determined. And you can invest for a long time, for example, buy PancakeSwap (CAKE) or another currency and hold for several months or even years. In a general sense, the same principles apply in this market as in the conventional stock market or Forex.
Where do PancakeSwap come from?
PancakeSwap is a decentralized exchange built on the fast and inexpensive Binance Smart Chain. This exchange allows you to exchange tokens without intermediaries, as well as earn a pool of liquidity and staking rewards, participate in lotteries and other options.
PancakeSwap is a decentralized exchange that allows you to trade cryptocurrencies and tokens without a centralized intermediary, keeping your tokens permanently. It is built on automated smart contracts deployed on BSC, a blockchain platform operated by the Binance crypto exchange.
Although Binance operates a centralized exchange service, it does not control or operate PancakeSwap - it was created by anonymous developers.
PancakeSwap is part of a growing wave of DeFi services that allow crypto traders to conduct trading token transactions without intermediaries taking a significant portion of the funds. This is one of the largest such DEXs in the Binance smart chain.
What makes CAKE unique?
In September 2020, the Pancake Token (CAKE) was launched on the Binance Smart Chain (BSC). CAKE is a BEP-20 token specific to BSC. The CAKE token has performed very well in 2021 and has experienced incredible price growth, making it an attractive asset. You can invest in PancakeSwap, at least part of your capital, to diversify your portfolio.
The main function of CAKE is to facilitate the provision of liquidity to the PancakeSwap platform. Also, CAKE does not have a maximum supply, which means it is a deflationary token and tokens are burned regularly to reduce supply.
PancakeSwap cryptocurrency (CAKE) is a token of the Binance Smart Chain (BSC) network, the BEP-20 standard.
This is the main currency of the site. And you can do the following with it:
Stake and get even more CAKE.
Pair with other tokens, provide liquidity and profit from pharming.
Participate in IFO by investing in new projects.
Buy lottery tickets and possibly win.
Create your profile: with avatar, trophies and statistics.
Vote changes on PancakeSwap.
In the future, CAKE has even more applications in the pipeline.
How to Buy PancakeSwap (CAKE)?
The first thing to start with when you are going to invest in PancakeSwap in Hong Kong is to understand your role in the market, the niche you will occupy and how you will operate in it.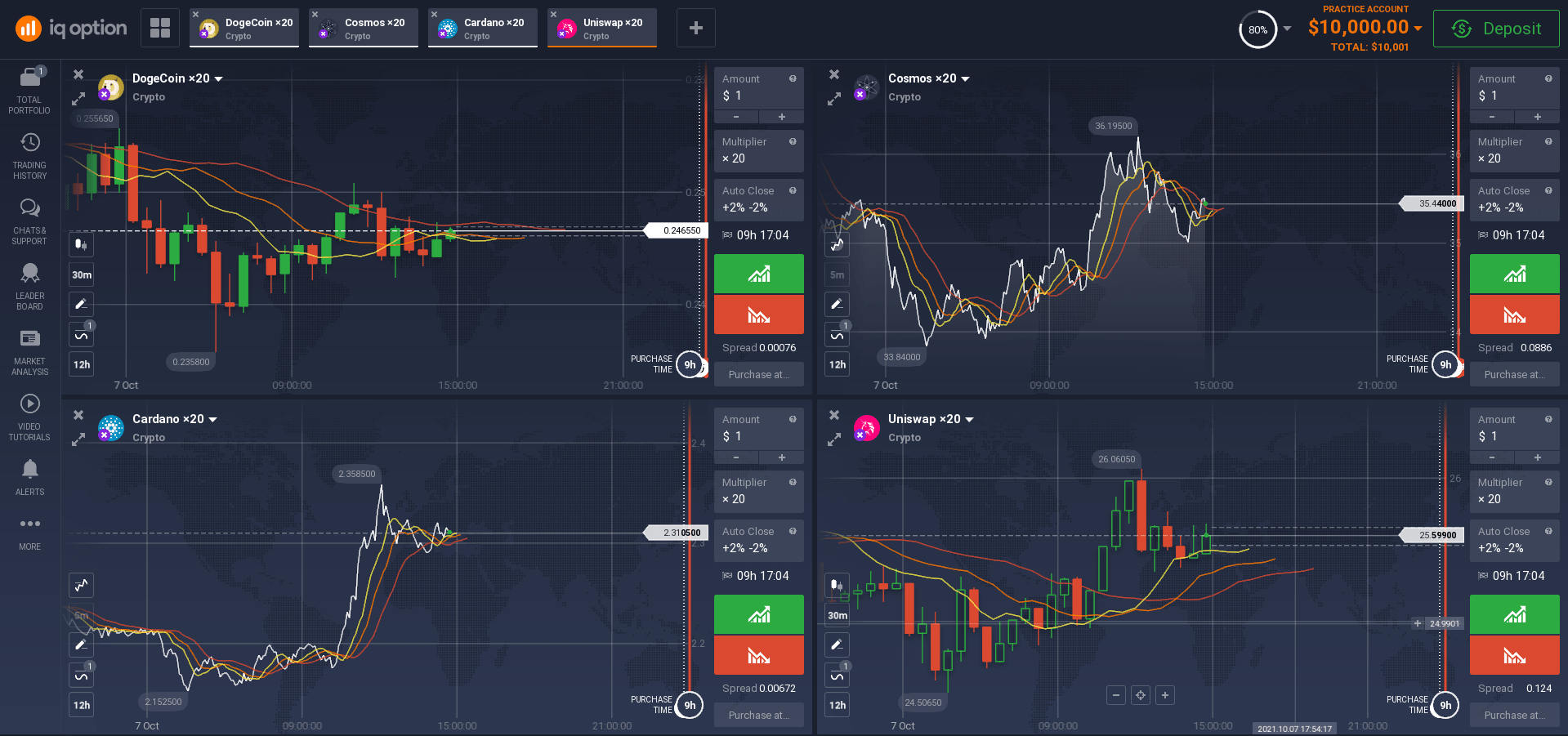 The main ways to make money on cryptocurrencies:
Mining. Assumes the collection of a farm on video cards or ASIC. An alternative option is to use cloud mining services for renting capacity.
Trading (can be long-term or short-term) on an exchange or brokerage platform (without buying an asset).
Cryptocurrency exchanges are platforms for online digital currency trading. Users of these sites are engaged in the exchange of electronic money for their own benefit.
One of the best cryptocurrency exchanges is Binance, a major international cryptocurrency exchange. The site interface has been translated into 14 languages. The project was founded in 2017. The number of registered users on the platform is over 3 million.
To start working on the exchange, you do not need to build a farm or rent facilities for mining cryptocurrency. Coins are obtained by trading on the market of the chosen platform. Many cryptocurrency exchanges have the ability to exchange cryptocurrencies for fiat money: dollars, euros.
Where to buy PancakeSwap?
The first way to make money on the stock exchange is investing. Site users invest in the long and short term. Long-term investment is an investment of funds in a cryptocurrency for a period of 1 year or more. Short-term - for a period from 2-3 weeks to 5-6 months.
Short-term investing (trading) is a popular way of making money among novice investors. By investing money for a short period of time, you can profit from the resale of the asset at a cost that is more profitable for you. For example, you can buy CAKE and benefit from the growth of its rate. You can store your currency on a crypto wallet or on an account on the exchange of your choice.
Wallets are pieces of software that allow the user to store cryptocurrency. The movement of cryptocurrencies to or from wallets is controlled using public and private keys. There are several different types of wallets that are characterized by their internet connectivity.
PancakeSwap Purchase Platform
Another way of earning money that is attractive for many traders is CFD trading on the broker's platform. What does the platform give you?
Video training if you have trading questions.
Multiactivity. You can trade dozens of different assets.
Minimum costs- low commissions and a threshold for transactions from only $1.
Pending orders stop loss and take profit.
Charts, indicators, quotes in real time.
Communication with traders and much more!
Join the platform for free and try your skills on a demo account!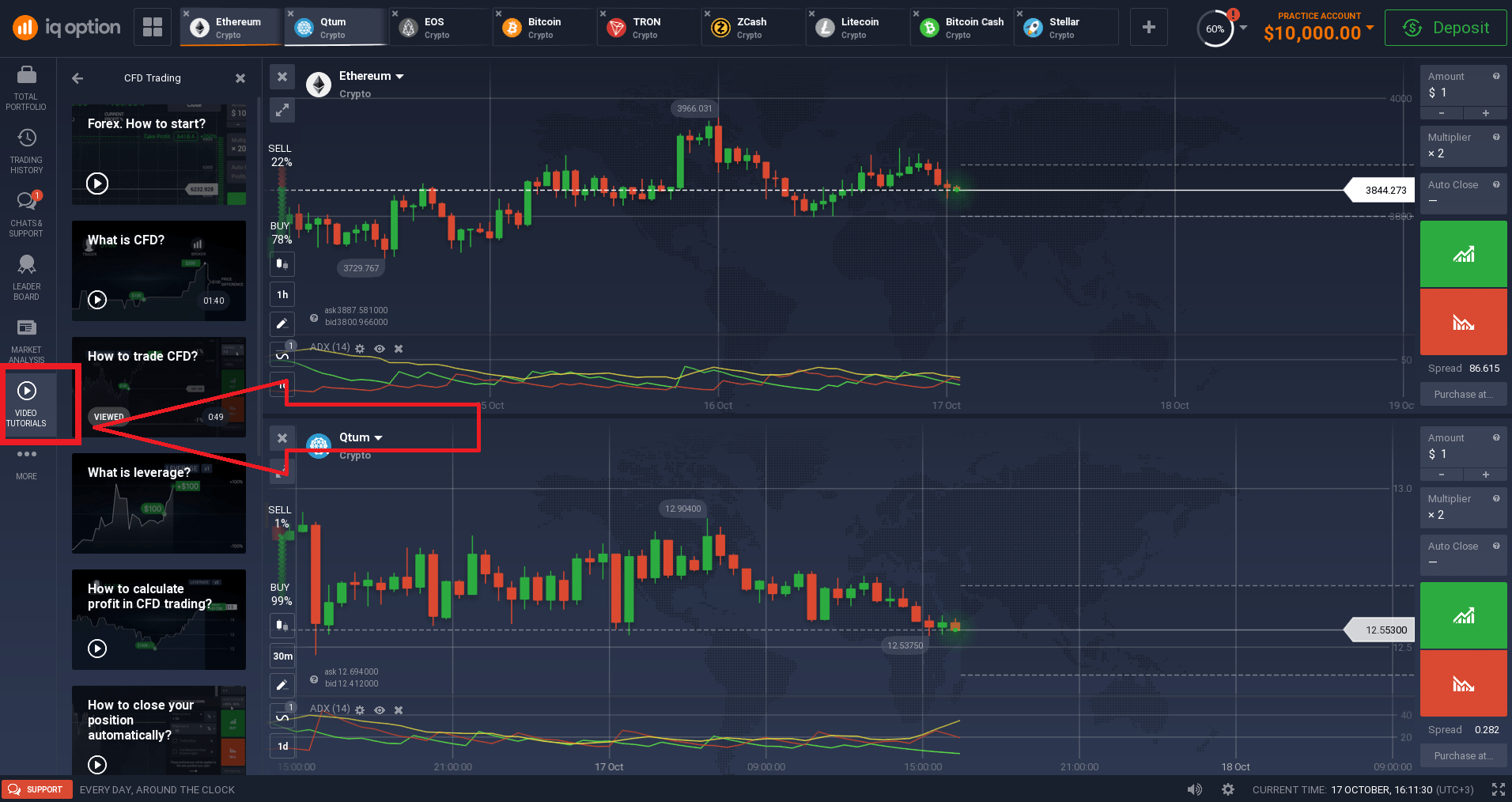 Cryptocurrency CFD is a contract, according to which the buyer and the seller, at the time of execution of the transaction, compensate each other for the difference between the prices of the "coin" fixed at the points of opening / closing the position.
In other words, with such operations, the actual exchange (transfer of cryptocurrency between wallets) does not occur, you do not buy the asset itself. Instead, the financial result of the transaction is credited to or debited by the broker from the trader's trading account.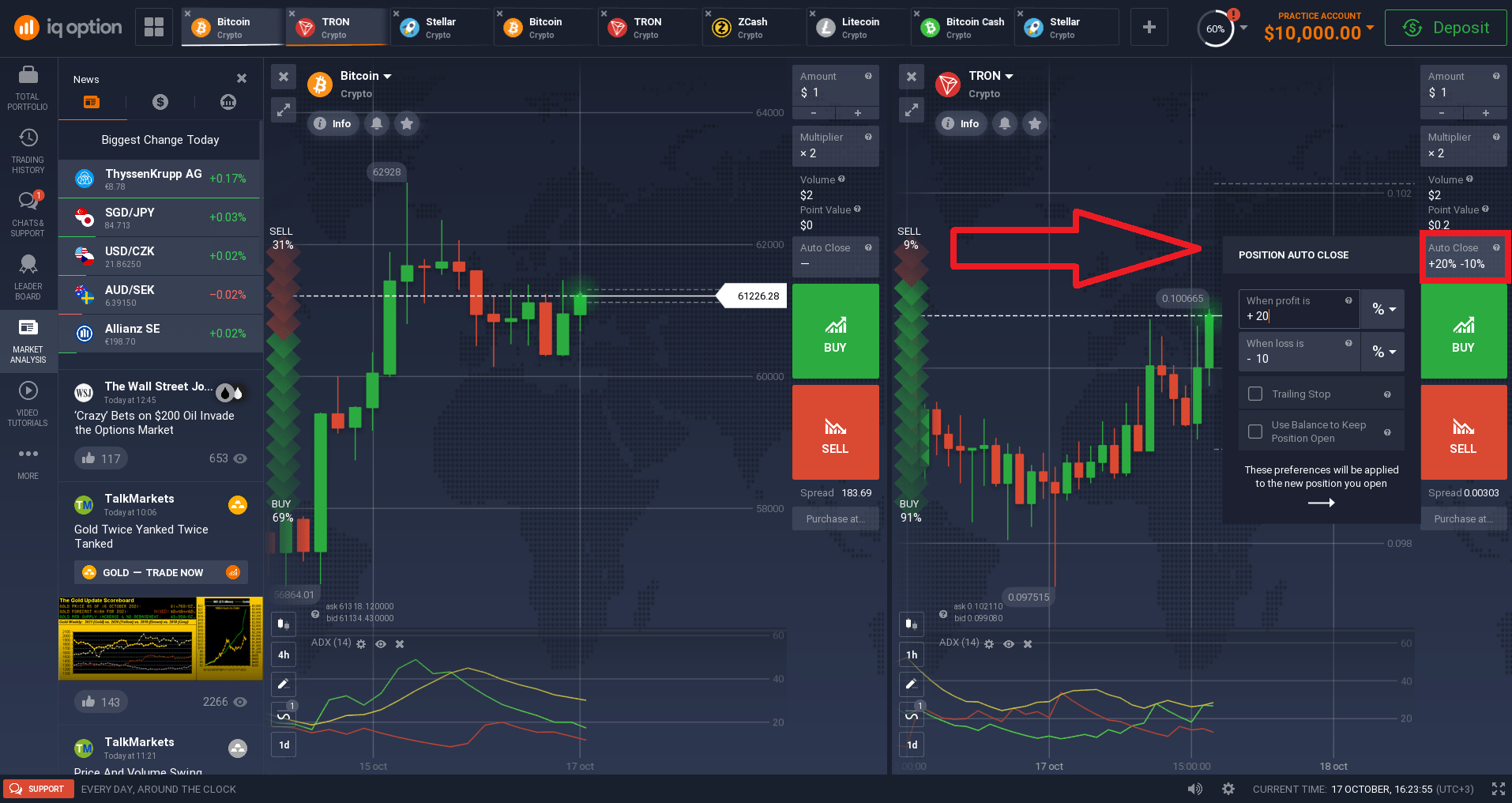 Among the most significant advantages of using CFDs when trading bitcoins are:
Presence of a shoulder. As a rule, almost all CFDs are sold with leverage from a broker. Accordingly, you can get big profits with minimal financial risks.
To start trading, you do not need to have a lot of capital.
Low commissions. Due to the fact that initially CFDs were developed in order to reduce the risks for brokers with small capital, therefore, the commission in this case is much less than in trading according to the standard scheme of acquiring an asset.
Adaptability. You can make a profit both when the rate falls, and when it rises. To do this, it is enough to choose a suitable contract for the sale or purchase.
Thus, the ability to buy CAKE using CFDs can significantly increase the profitability of trading and reduce risks for market participants.
How to start investing in PancakeSwap (CAKE) in Hong Kong?
Buy PancakeSwap in Hong Kong and starting to make money is not as difficult as it might seem at first glance. There is a certain algorithm, adhering to which, you can start your own business on the broker's platform.
First, you should register on the broker's website:
Go to the main page.
In the registration menu, enter your name, mail and most importantly, come up with a strong password.
Download a free PC app for your convenience, it's free. You will find it on the main page of the site.
Wait for a letter with confirmation of registration on your mail and follow the link.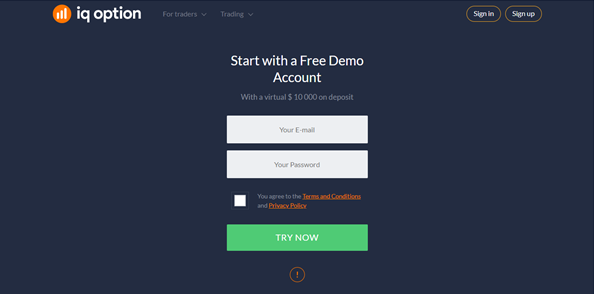 Then, usually, you will be asked to open an account on the platform, it can be a real or demo account. You choose as you wish. After completing this process, you will be able to execute trades using your broker.
Demo account
In order not to add up your money at the start, you can start learning on a demo account. It differs from the real one in that already when you open it, you will be credited with several thousand virtual money, with which you can buy the same assets that are available on the platform. For analytics, you can use the same tools as traders on a regular account. The only difference is that when you are successful in a trade, you will not be able to make a profit, it will also remain virtual.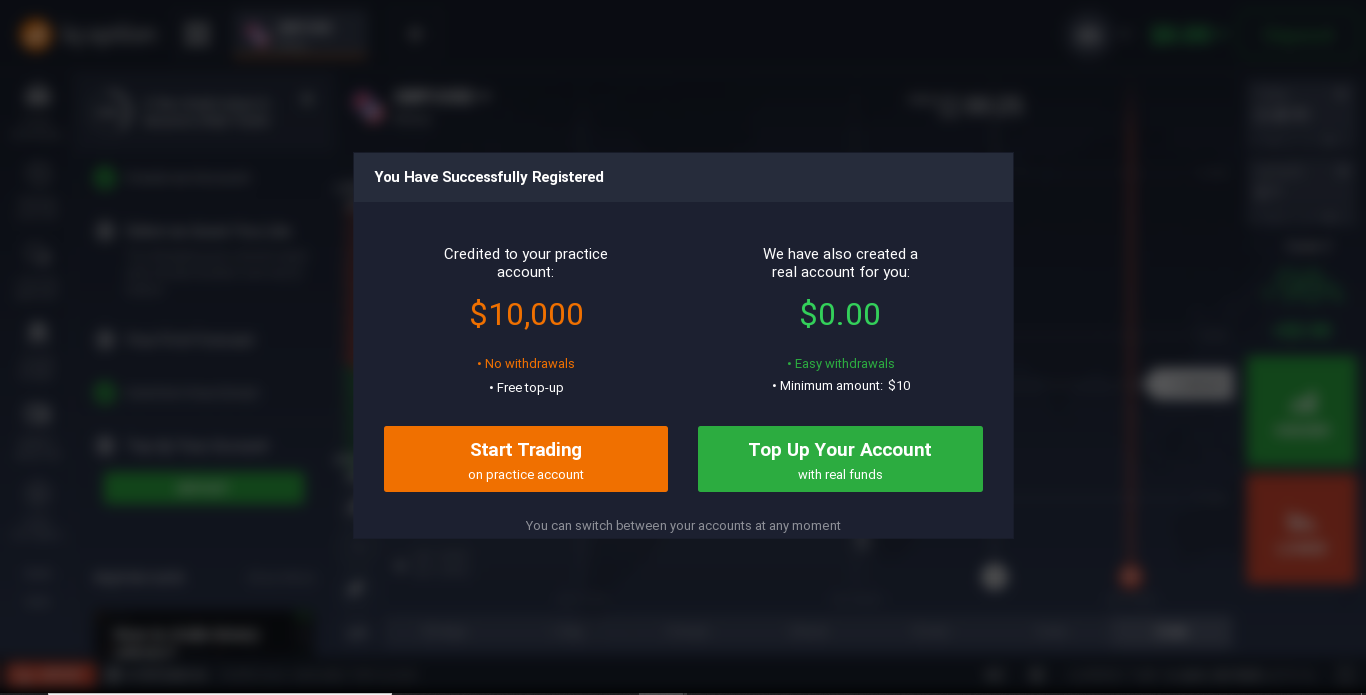 Using a virtual account, you will be able to find out and analyze your existing trading strengths and weaknesses, as well as your strategy and method of trading cryptocurrency.
Real account
Once you see good results, move on to real money. Go to your account on the site, select the menu to replenish the account and deposit in the amount requested by the broker, or more - it's up to you. As a rule, the minimum deposit is around $10. You can find out exactly before registering an account.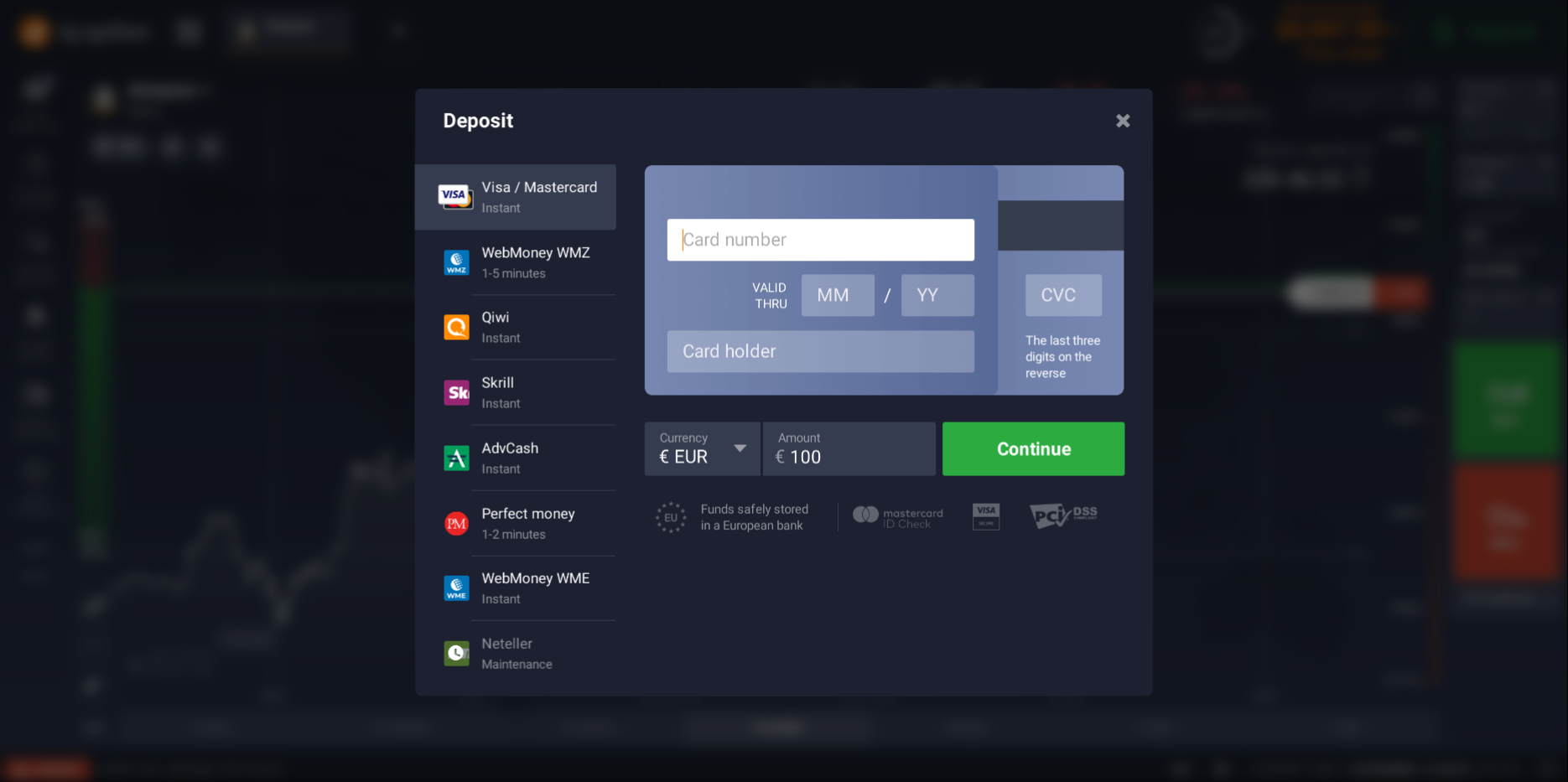 For replenishment, you can use one of several methods that are available on the platform, as a rule, users choose a card. Do not be afraid to enter your card details on the platform, this is the same as you will make a purchase on the Internet, it is also safe.
Use the broker's mobile application to make trading convenient and as efficient as possible, anytime, anywhere. You will also be able to follow the necessary news and quotes, which will allow you to quickly make decisions on transactions. Good luck with your trading!
SIMPLE AND RELIABLE
MONEY WITHDRAWAL