Best cryptocurrency exchanges Hong Kong 2021
Cryptocurrencies are becoming increasingly popular, and more and more people want to invest in this industry. As a result, new services are constantly emerging that offer the opportunity to buy or exchange them for fiat currencies. A cryptocurrency exchange is a place where a user can buy and sell digital currencies online. In addition to trading cryptocurrencies, cryptocurrency exchanges also offer the ability to store coins in personal wallets. These platforms operate similarly to currency, commodity, and exchanges - prices are determined by the market based on the principle of supply and demand for each token. We have provided you with a list of the largest cryptocurrency exchanges.
Hong Kong is one of the most important jurisdictions in the cryptocurrency industry, with a large number of companies based here, including exchanges, OTC platforms and brokers. They are currently supervised by the local exchange authority and the Hong Kong Securities and Futures Commission (SFC).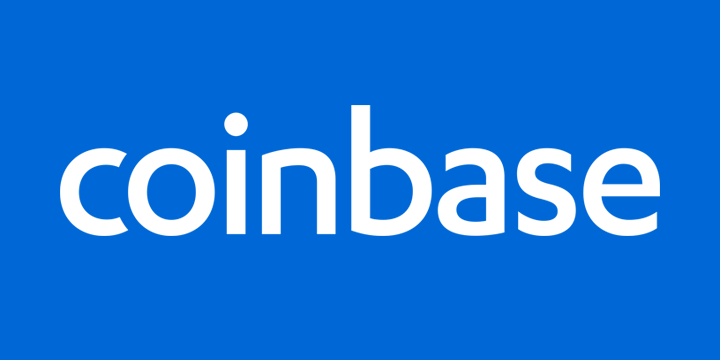 Coinbase
This platform was founded in 2012 in San Francisco, USA. Coinbase offers two types of services through its two divisions: buying cryptocurrencies through the Coinbase crypto exchange service (which includes a crypto wallet) and trading through the Coinbase Pro crypto exchange. Coinbase offers a simple coin exchange mechanism and supports common payment methods such as bank cards, bank transfers and even PayPal. Since its inception, the company has served about 30 million customers and generated revenue of $150 billion. One of the company's products, Coinbase PRO, is the leading cryptocurrency exchange by trading volume. Since 2018, Coinbase has been authorized by the UK Financial Conduct Authority (FCA) as a financial services firm. The platform currently serves more than 10 million customers.
| | | |
| --- | --- | --- |
| Coinbase | | |
| Cryptocurrencies | | 23 types of digital coins, including Bitcoin (BTC); Ethereum (ETH); Ripple (XRP); Litecoin (LTC); Bitcoin Cash (BCH); EOS (EOS); Stellar Lumens (XLM); Cosmos (Atom); Dash (DASH); Chainlink (LINK). |
| Fees and charges | | For all transactions under $200, the following fees apply: $0.99 for transactions under $10;$1.49 for transactions $10 to $25;$1.99 for transactions $25 to $50;$2.99 for transactions $50 to $200.For transactions over $200, a flat rate applies. It depends on the payment method. |
| Wallet | | Free mobile and online. The advantage of this wallet is that transactions can be made off the blockchain. |
| Payment method | | You can make deposits and withdrawals by bank card, bank transfer, and a number of payment systems. SEPA transfers are available for EU citizens; |
| Security | | Two Factor Authentication; All site traffic is encrypted with SSL; All wallet keys are protected with AES-256 encryption; Only 2% of your customers' cryptocurrency funds are kept online and insured against loss; |
| Mobile application | | Mobile applications for Android and iOS. |

Binance
This exchange was founded in 2012 and today serves more than 12 million traders. From 2018 to 2020, Binance is the undisputed leader among the best cryptocurrency exchanges in the world in terms of trading volume and number of users. Its turnover exceeds $40 billion. Coinbase is available to traders from 32 different countries, mostly from Europe and North America. There are 740 different crypto and fiat pairs available for trading on the platform. One of the best features of the site is that new coins are added almost every week. This news is constantly reported on the company's official Twitter account. Sometimes users are even asked to vote for this or that coin, which then appears on the exchange. The popularity of Binance is also influenced by the high speed of order processing, which is almost 1.5 million per second.
| | | |
| --- | --- | --- |
| Binance | | |
| Cryptocurrencies | | 740 different crypto and fiat pairs, including your own BNB token; |
| Fees and charges | | Binance offers competitive trading fees (commissions): 0.1% of each side of the transaction or 0.075% when using your Binance Tokens (BNB); |
| Wallet | | Trust Wallet mobile app; |
| Payment method | | Bank transfer, debit/credit cards, various P2P payment channels; |
| Security | | The exchange has launched the CryptoSafe Alliance (CSA). This initiative will bring together exchanges, blockchain protocols, cybersecurity experts and compliance firms. It is the first comprehensive tool to monitor and protect against threats in a decentralized data exchange environment. |
| Mobile application | | The free app is available on the Google Play Store or App Store. |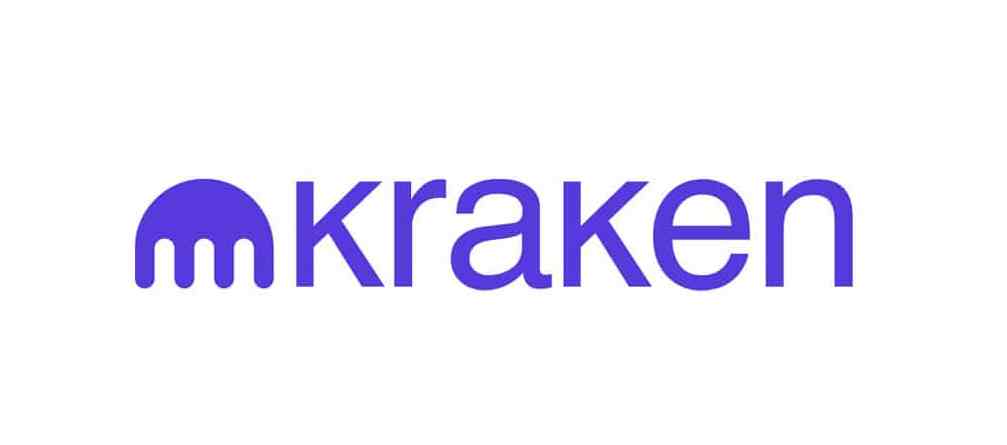 Kraken
This platform was registered in the United States in 2011 as Payward, Inc. It is headquartered in San Francisco. Today the exchange has offices in several cities around the world, including London, Chiyoda (Japan) and Singapore. Kraken has developed the Cryptowatch trading terminal, which provides cryptocurrency market data, charts and real-time trading services to more than 25 cryptocurrency exchanges. The service has attracted four million customers in two hundred countries. Overall, Kraken focuses on traders trading major cryptocurrencies.
| | | |
| --- | --- | --- |
| Kraken | | |
| Cryptocurrencies | | There are 8 tokens available for trading; |
| Fees and charges | | For transactions of less than 50,000 units of this currency, a commission of 0.16% is charged to the seller and 0.26% to the buyer. For amounts over 50,000 units, commissions are reduced to 0.14% and 0.24%, respectively; |
| Wallet | | The site does not offer a cryptocurrency wallet; |
| Payment method | | Cryptocurrencies and money transfers via bank transfer. Deposits/withdrawals via bank cards are not possible; |
| Security | | The exchange offers users two-factor authentication (2FA), PGP encryption and a global settings lock, which prevents account changes over a period of time; |
| Mobile application | | Kraken Pro and Kraken Futures trading apps. |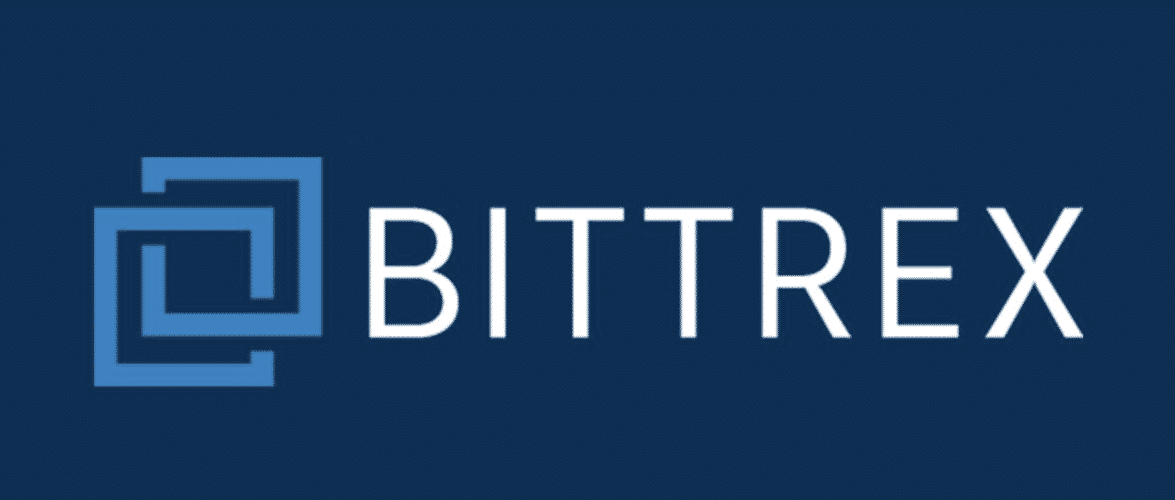 Bittrex
This cryptocurrency started in New York in 2015. It began as a simple online exchange. But the service quickly became popular, and the following year its functionality was expanded to the level of a real exchange. The Bittrex trading platform has many financial, trading and analytical tools for successful trading. In June, its trading volume exceeded $51 million. It allows its clients to work with a large number of trading pairs. Bittrex offers strong asset protection for users, as almost all funds are stored in cold wallets. Bittrex is probably one of the most secure cryptocurrency exchange platforms, as it was founded by cybersecurity experts. The platform supports five underlying markets: dollar, euro, BTC, ETH and USDT (Tether ERC-20); several ERC-20 tokens and many other independent coins.
| | | |
| --- | --- | --- |
| Bittrex | | |
| Cryptocurrencies | | More than 250 trading pairs are available; |
| Fees and charges | | Depositing to the euro account is possible via: SEPA transfer; International wire transfer; Bank card. Withdrawing fiat money to the bank account is possible via international wire transfer, while SEPA transfer is supported for euro.Withdrawal fee depends on the chosen cryptocurrency: in Bitcoin it is 0,0005 BTC, in Ethereum - 0,00600000 ETH. The site has a fixed trading commission of 0,25% of the total order value; |
| Wallet | | No cryptocurrency wallet; |
| Payment method | | Bank transfers, credit/debit cards; |
| Security | | Two Factor Authentication (2FA); IP verification requiring proof of new IP address entry; IP whitelisting; Cold storage for 80%-90% of assets; |
| Mobile application | | There are two apps for Android and iOS, respectively: Bittrex Global and Bittrex. |

Bitmex
BitMEX was founded in 2014. The site has established itself as a stable resource that offers maximum opportunities for profitable trading in digital currencies. All withdrawals and deposits can only be made in BTC, and users must convert altcoins to bitcoin. Bitmex currently leads the exchange in trading volume, with an average daily volume of $2 billion to $4 billion. The exchange has its own insurance fund, which currently manages more than 31,000 bitcoins. It is used to cover settled positions on the platform. Because of the ability to trade on margin with 100 times leverage in the highly volatile cryptocurrency market, many traders compare trading on the exchange to gambling. Last month, the platform introduced mandatory verification for all account holders, to be completed by February 2021.
| | | |
| --- | --- | --- |
| BitMEX | | |
| Cryptocurrencies | | 55 trading pairs; |
| Fees and charges | | BitMEX does not charge any deposit or withdrawal fees. Withdrawals of BTC are subject to a minimum Bitcoin network fee. Trading commissions for Takers are 0.075% of the total order value, while Makers receive an additional 0.025% per trade; |
| Portfolio | | BitMEX cryptocurrency wallet |
| Payment method | | Other than cryptocurrencies, BitMEX does not accept any other deposits; |
| Security | | Funds are stored in cold wallets; two-factor authentication; registration via SMS notifications; wallets with multiple signatures for transactions; email communication is encrypted with PGP encryption; |
| Mobile application | | BitMEX Mobile will launch in September 2020. |
The adoption of cryptocurrencies is steadily penetrating every corner of the planet, and today the capitalization of the global cryptocurrency market is $351.24 billion.

Bitfinex
This cryptocurrency exchange was founded in Hong Kong in 2012. It is known for its cooperation with the Tether project (USDT). The platform offers its users exchange services, margin trading and supports all major types of coins and tokens. The project is focused on professional traders and large investors and is supported by a wide range of reputable financial instruments. On Bitfinex you can apply short strategies and try long-term investments.
| | | |
| --- | --- | --- |
| Bitfinex | | |
| Cryptocurrencies | | Over 140 currencies and 300 trading pairs; |
| Fees and charges | | No additional charges for deposits and withdrawals in digital currencies. If you deposit in USD, you have to pay 0,1% commission, but not less than $20;Minimum fee for fiat money withdrawal is $60;For minimum monthly turnover the trading commission is 0,1% for the creator and 0,2% for the recipient; |
| Portfolio | | Users can choose from three portfolios - a currency portfolio, a margin portfolio and a financing portfolio; |
| Payment method | | In addition to cryptocurrencies, users can also make bank transfers and withdraw money from the card. |
| Security | | Only 0.5% of crypto-assets are stored online to support daily transactions. The rest of the coins are stored in cold wallets, inaccessible to hackers. For these wallets to become available, manual approval by several members of the management team is required; |
| Mobile application | | Available. |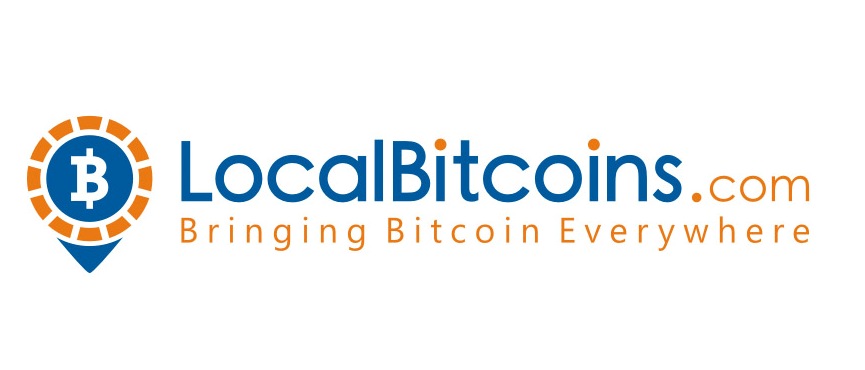 LocalBitcoins
LocalBitcoins was founded in Finland in 2012. The goal of the project was to create a secure platform for trading cryptocurrencies. The site is actively used in more than 240 countries around the world. Here you can exchange Bitcoin for all officially existing in the world fiat currencies. Users place orders to buy and sell Bitcoin, specifying the exchange rate, payment method and minimum/maximum transaction amount. Other users select the offers they like and confirm the transaction.
| | | |
| --- | --- | --- |
| Localbitcoins | | |
| Cryptocurrencies | | Bitcoin |
| Fees and charges | | The service does not charge a commission to the buyer. Sellers are charged a fixed commission of 1% of each sale. |
| Wallet | | Bitcoin wallet |
| Payment method | | Bank transfers, bank cards, electronic systems; |
| Security | | Transaction security is provided by the escrow method, which has proven to be highly effective; user accounts are protected by two-factor authentication. |
| Mobile application | | |

Poloniex
This is an American cryptocurrency exchange that was launched in 2014. In addition to the traditional spot exchange, the resource also offers margin trading, as well as options for those who want to lend their money. In 2018, the company was acquired by Circle Internet Financial Limited. And since then, the service has introduced a mandatory KYC-compliant verification process. Currently, the daily trading volume exceeds $13 million, and users can trade more than 100 currency pairs. The largest percentage of the public is interested in currency and options trading. Extensive analytics (cryptocurrency rate for the last day, trading history) creates a favorable environment for efficient trading.
| | | |
| --- | --- | --- |
| Poloniex | | |
| Cryptocurrencies | | Over 100 currency pairs |
| Fees and charges | | All deposits are possible without any additional commissions; the withdrawal commission is fixed and depends on the type of cryptocurrency; commission for trading is from 0 to 0.25%; brokerage commission is from 0% to 0.15%; borrower's commission is from 0.1% to 0.25%; the higher the volume of operations during the month, the lower the commission for all subsequent operations; |
| Wallet | | Ja; |
| Payment method | | For users from some countries it is impossible to deposit or withdraw money with a bank card; |
| Security | | The administration strongly recommends that you provide your account with two-factor authentication; |
| Mobile application | | Available on |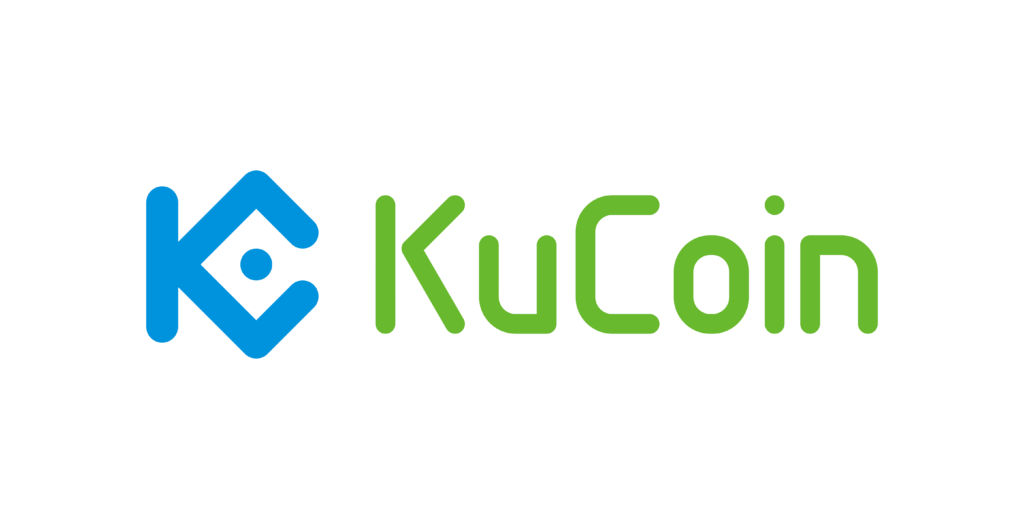 Kucoin
This young exchange was founded in 2017. However, it has already established itself as one of the most reliable trading platforms in the cryptocurrency and blockchain world. The exchange offers one of the world's largest selections of trading pairs and allows its clients to trade more than 450 trading pairs. KuCoin is very popular among new cryptocurrencies that have just passed ICO. The exchange has its own symbol - KuCoin Shares (KCS). Owners of KCS coins receive trading discounts.
| | | |
| --- | --- | --- |
| Kucoin | | |
| Cryptocurrencies | | Over 200 currencies and more than 450 trading pairs; |
| Fees and charges | | All deposits on the site are free and there is a fixed fee for withdrawals; KuCoin offers a fixed trading fee of 0.10%, which is lower than the industry average. |
| Wallet | | A crypto wallet inside; |
| Payment method | | A variety of payment methods supported by fiat P2P services; |
| Security | | Exchange offers you the option to set up two-factor authentication through Google Authenticator. |
| Mobile application | | Available on |
Cold storage in the strict sense is the transfer of bitcoins to addresses with a private key that can never be compromised (disclosed). In its simplest form, this refers to keys obtained on a computer without a network connection.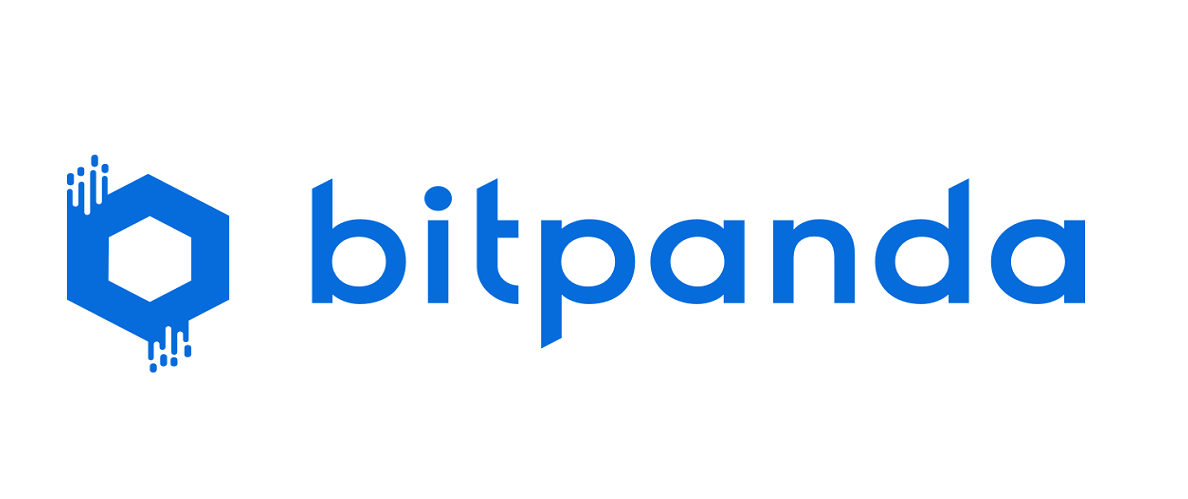 Bitpanda
It is an Austrian startup company founded in 2014. It has powerful API applications, high-performance servers, and a fully automated real-time ordering system. The site currently serves more than 1.2 million customers, but through investment it hopes to expand its customer base. The company has a European PSD2 license, and the resource is equipped with state-of-the-art security methods and forms to protect the account from access by hackers. The exchange has its own Bitpanda Ecosystem Token (BEST), the owners of which can get 25% discount on trade.
| | | |
| --- | --- | --- |
| Bitpanda | | |
| Cryptocurrencies | | Bitcoin, Ethereum and more than 30 digital assets; |
| Fees and charges | | The commission for the trading service depends on the type of currency and type of transaction. You pay 1.49% when buying bitcoins and 1.29% when selling bitcoins;Download and withdrawal fees are fixed for each currency and deducted from your account; |
| Wallet | | Bitpanda cryptocurrency wallet |
| Payment method | | You can make a deposit by bank transfer, credit card or via electronic payment systems; |
| Security | | Bitpanda refers to systems that independently manage users' wallet keys, and offers the following security measures:Cold background storage;Session control. Each login attempt from a new device requires two-factor authentication confirmation; authentication and email verification; |
| Mobile application | | Ja |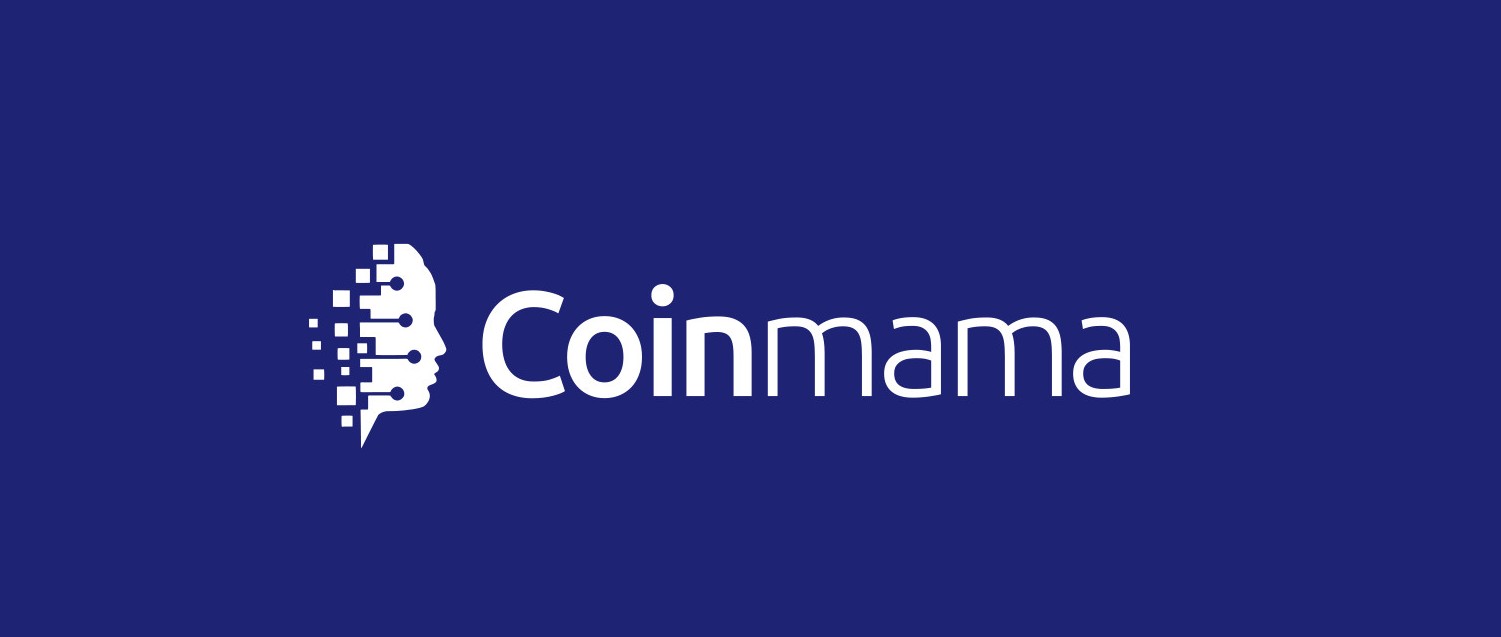 Coinmama
The service started in 2013 and since then has been offering services to buy the two most popular currencies against fiat money from a bank card. Coinmama is not an exchange in the usual sense of the word. Here you can only buy coins. The platform does not even have a built-in wallet, and the amounts purchased are transferred to an address specified by the user. The service currently has 2.3 million users in 188 countries.
| | | |
| --- | --- | --- |
| Coinmama | | |
| Cryptocurrencies | | Die Plattform vertreibt Bitcoin, Ethereum. Litecoin, Bitcoin Cash, Qtum, Ripple, Ethereum Classic, Cardano, Tezos e EOS; |
| Fees and charges | | If you use a credit or debit card, there is a 5% service charge, and the platform also charges 3.90% for buying coins and 0.9% for selling them; |
| Portfolio | | No; |
| Payment method | | Credit/debit cards and bank transfers; supports SEPA and SWIFT payments; |
| Security | | Coinmama is a reputable company with a secure website using Trust Guard and Comodo technologies. Both services have confirmed that 256-bit SSL encryption is actively used on pages containing personal information; |
| Mobile application | | Ja |

Hitbtc
This cryptocurrency exchange is a joint project of European and Israeli entrepreneurs, founded in 2013. The platform is open to traders from all over the world, regardless of their country of residence. The user interface of the site is simple and easy to use, as the service is designed for all traders, regardless of their professional level. Prospective clients can try demo trading and use analytical tools to better understand the cryptocurrency market. HitBTC supports trading a large number of cryptocurrencies and also works with fiat currencies and offers favorable exchange rates for GBP, USD, EUR. The site supports SEPA and SWIFT payments. HitBTC uses various advertising methods to attract traders, including active advertising in social networks.
| | | |
| --- | --- | --- |
| Hitbtc | | |
| Cryptocurrencies | | Today, 800 currency pairs are traded on the platform; |
| Fees and charges | | No deposit fee and fixed withdrawal fee depending on the currency; HitBTC uses a tiered system to calculate trading commissions. The more a user trades, the lower your commission will be; |
| Portfolio | | No cryptocurrency wallet; |
| Payment method | | HitBTC exchange can only be topped up with digital currency; |
| Security | | The platform offers two-factor authentication, advanced encryption technology and cold storage of funds; |
| Mobile application | | No |

Paxful
Paxful is an international P2P platform for buying and selling Bitcoin, founded in 2014 by Estonian and American entrepreneurs. Paxful's main goal is to create a transparent and secure platform where anyone can quickly buy bitcoin. Paxful does not sell cryptocurrencies itself; the site has taken on the role of an intermediary between buyers and sellers. The exchange is actively involved in social projects, such as building schools in Africa.
| | | |
| --- | --- | --- |
| Paxful | | |
| Cryptocurrencies | | Bitcoin und Tether |
| Fees and charges | | Cryptocurrency transaction fees:0.5% for bank transfers;1% for debit cards and e-payments;3-5% for gift cards;No commission for buying cryptocurrencies;Paxful charges a fee for transferring funds to an external wallet.$ 0 - $ 9.99 = 0.0001 BTC $ 10 - $ 19.99 = 0.0002 BTC Over $ 20 = 0.0005 BTC |
| Portfolio | | The Paxful Wallet app makes it easy to store and manage coins in your mobile cryptocurrency wallet; |
| Payment method | | More than 300 ways to buy coins, including bank transfer, credit and debit cards, PayPal, Western Union and even Amazon, iTunes or Steam gift cards; |
| Security | | The security of the system is guaranteed by two-factor authentication, deposit and mandatory verification procedure when working with large volumes. |
| Mobile application | | Paxful Wallet for Android and iOS. |
When choosing an exchanger, carefully read the terms of registration and withdrawal of funds. It is important to read user reviews and check whether the exchange is not involved in fraudulent activities or has fallen victim to hacking attacks. You should also make sure the exchange has a high volume of transactions. And always remember that an exchange is not a safe way to store cryptocurrencies. It is highly recommended that you choose resources that have a cold wallet and strong security methods.
SIMPLE AND RELIABLE
MONEY WITHDRAWAL