ALCOA INC is a US metallurgical corporation that was founded in 1886 and ranks third in the world in terms of aluminium production volumes.
The company's history dates back to the distant year 1886, when the American chemical engineer Charles Martin Hall and the French chemical engineer Paul Heroult independently discovered the secret of cheap aluminium production by means of electrolysis. The new method for producing the metal was named after them: the Hall-Eru process. The technology became the basis of modern industrial aluminium production and aluminium was transformed from one of the most expensive metals into one of the cheapest. In 1887, the scientist agreed to use his technology in a New York factory. A year later, Hall left the plant and opened his own business - he started his own production. This was followed by the opening of two more factories (1891 and 1895).
In 1907, the company took the name Aluminum Company of America. The company officially took the present abbreviated name Alcoa only in 1990.
Today the Alcoa factories are located in 31 countries. The company operates in all major stages of industrial production: technology, mining, refining, smelting, refining and recycling. Revenues from the extraction and processing of aluminium and alumina account for three quarters of Alcoa's total revenues. The company's other activities are precision castings and fasteners used in industry and aviation. It produces aluminium structures, siding and cast aluminium products, including car wheels, as well as aluminium. The company's products are used in industry, aviation, automotive, commercial transport, packaging, construction, oil and gas and defence industries.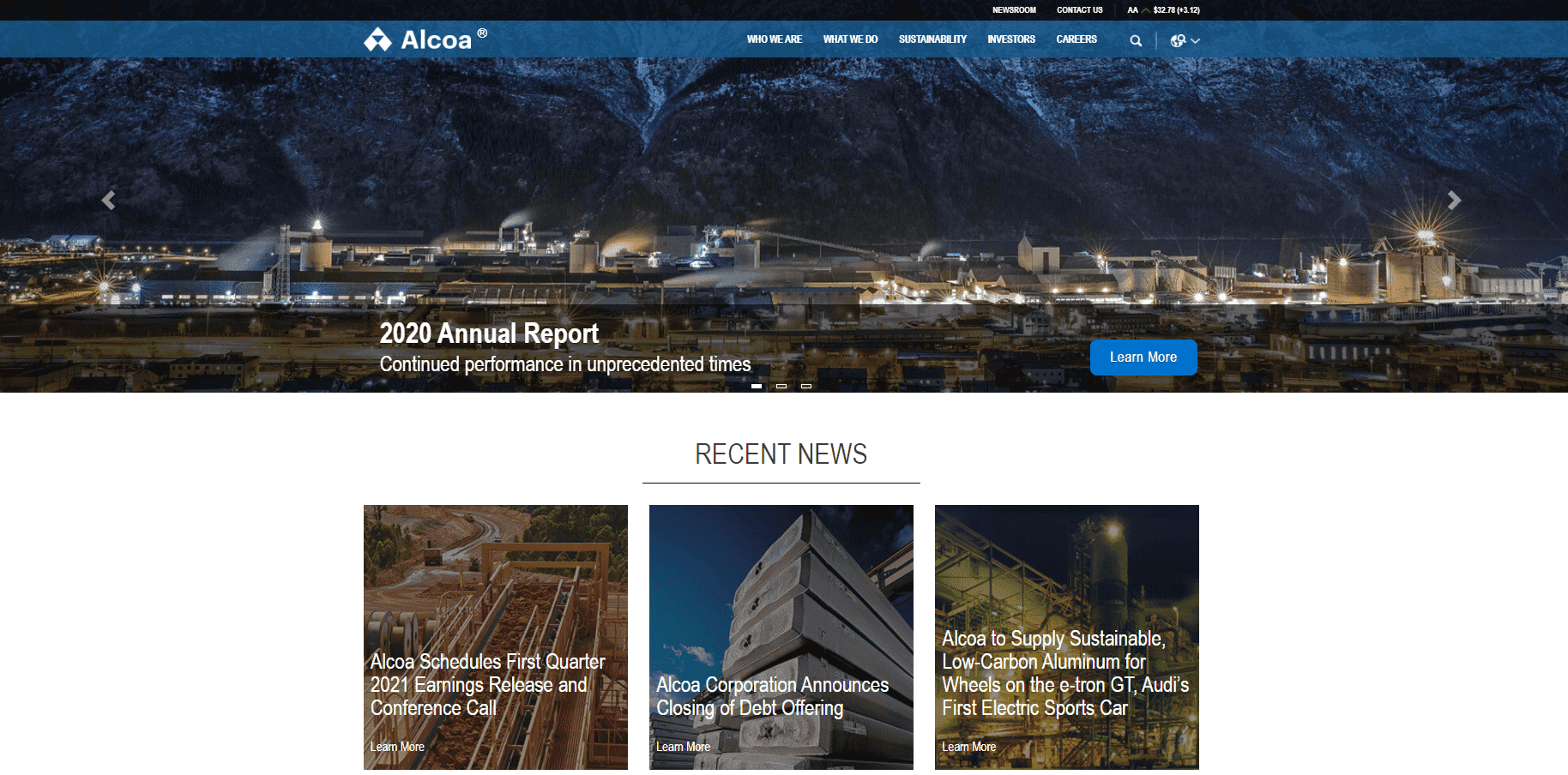 The company employs over 60,000 people. The company's revenues in 2020 were $23 billion.
A series of negative macroeconomic conditions in 2019-2020 led to the company closing two consecutive years with losses.
The US aluminium company Alcoa Corporation reported a net loss of $1.125 billion in 2019. Alcoa ended 2020 with a net loss of $170 million, down significantly from 2019. In the fourth quarter last year, the loss was $4 million and in the same period of 2019 it was $49 million.
The company continues to cut losses and increase turnover, with the company expecting to ship between 2.7 million and 2.8 million tonnes of aluminium in 2021. The company expects primary aluminium consumption in China and other countries to grow this year, due to economic recovery from the pandemic and the impact of additional stimulus measures.
Alcoa remains one of the world's leading aluminium producers, despite the company's poor performance over the past two years. Alcoa continues to take strategic cost-cutting actions, including a review of existing production capacity and non-core assets, as well as other cash preservation programmes.
Market experts' forecasts are positive. As of the date of this writing, the stock was trading at $32.78, up 340.46% year-over-year.
These figures and facts attract investors, and in an era of total adoption of internet transactions and the popularity of trading, the Alcoa giant is a particularly high-profile firm.
Investing is a complicated process, but one that is accessible to almost everyone these days. There is now no need to have a huge amount of capital to try your hand at trading, and the wealth of information freely available allows you to learn about this activity, even if you have never invested before.
Let's take a look at how you can invest in Alcoa shares in Hong Kong.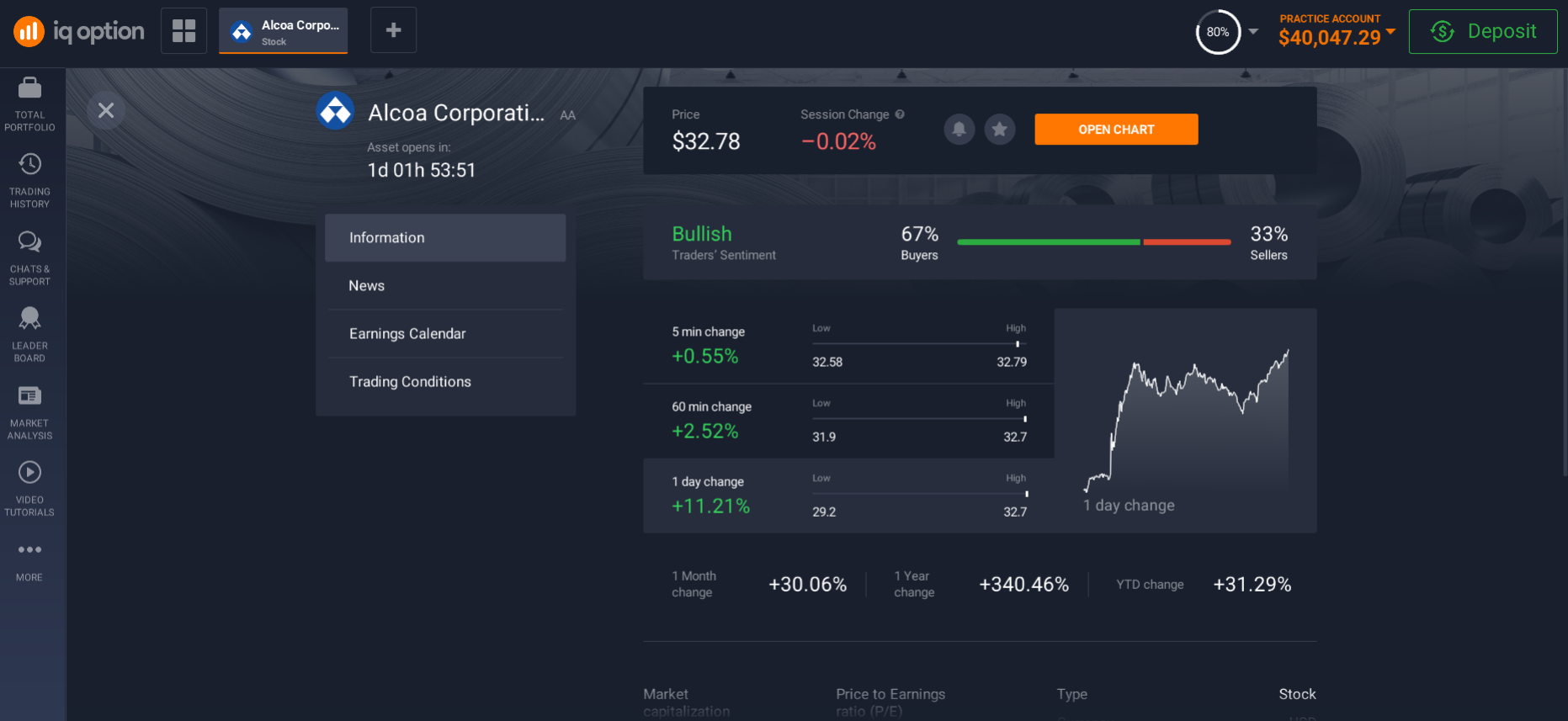 How to invest in Alcoa shares in Hong Kong?
Alcoa shares are traded on the New-York Stock Exchange (NYSE), where they are listed under ticker AA.
In addition to the US floor, Alcoa shares may be found on the Bolsa Mexicana de Valores (BMV); Frankfurt Stock Exchange (FSE); Berlin Stock Exchange; Stuttgart Stock Exchange (SWB), as well as the Swiss, Austrian and London stock exchanges.
Alcoa shares are included in the calculation of several indices, including: Dow Jones US, Dow Jones Mid-Cap Value, NYSE Composite, S&P/TSX Global Mining.
To buy Alcoa shares in Hong Kong, you need an intermediary - a licensed brokerage firm that will give you access to an online platform to make transactions. Today's marketplace offers a wide range of such companies and choosing the best option is a responsible undertaking. When choosing a broker, consider the following points
Whether the chosen brokerage company has all the necessary documents, permits and a license to carry out intermediary activities in the stock market;
What is the business reputation of the broker. Study the reviews online and ask for the opinion of experienced investors;
Familiarise yourself with the online trading platform you will be using. The online trading platform is the software, your direct access to investment transactions and also an invaluable resource through which you can keep up with all the information you require and also learn;
Know how much you will be charged by the broker for services rendered.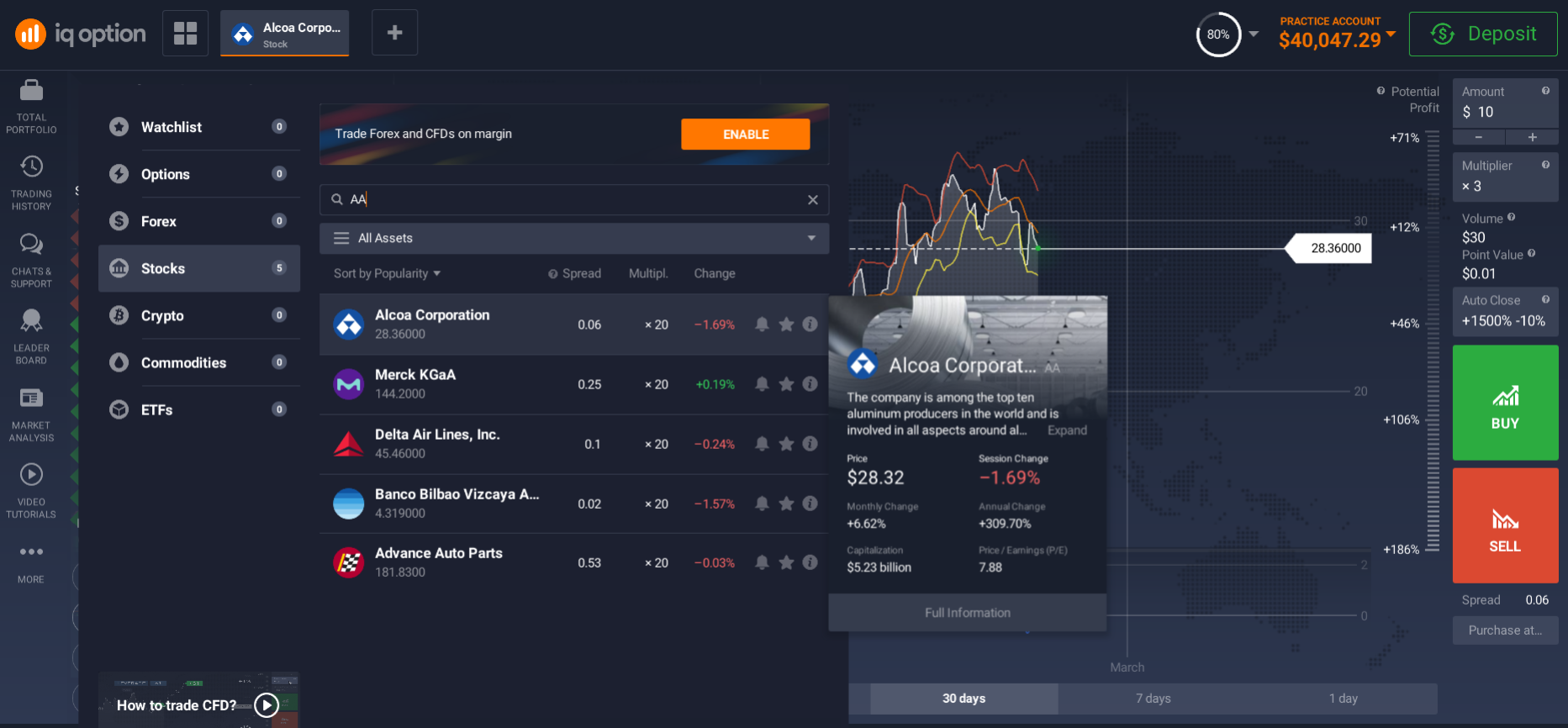 You can earn money on ALCOA COR shares in two ways - by changing the value of the shares or by receiving dividends from them.
The dividend income method can easily be called a passive income option, as you are investing money in the future profits of the company in this case. Dividend strategy is a method whereby you buy shares with the expectation of interest income from them, rather than a return on the share price. Such strategies are the most conservative and far less risky than those that involve speculation on the share price on the stock market. By opting for a dividend stock investment strategy, an investor is in effect investing in a business, acquiring a share in it, becoming a co-owner. And owning a share of the business naturally also entails receiving a proportional share of the profits generated by the company. Dividend strategy is an optimal choice for investors who want to derive profit from holding securities on an ongoing basis rather than from share price fluctuations. Such strategies allow to minimize financial risks, invest in shares with regular yield and make the source of income a company's activity rather than catching the moment and selling or buying shares on the stock exchange.
However, you should not expect quick profits with the dividend method of investing. Also, it is a method best suited for those who invest a significant amount in order to preserve the money from possible depreciation and make a profit in the future.
Alcoa last paid a dividend in 2016.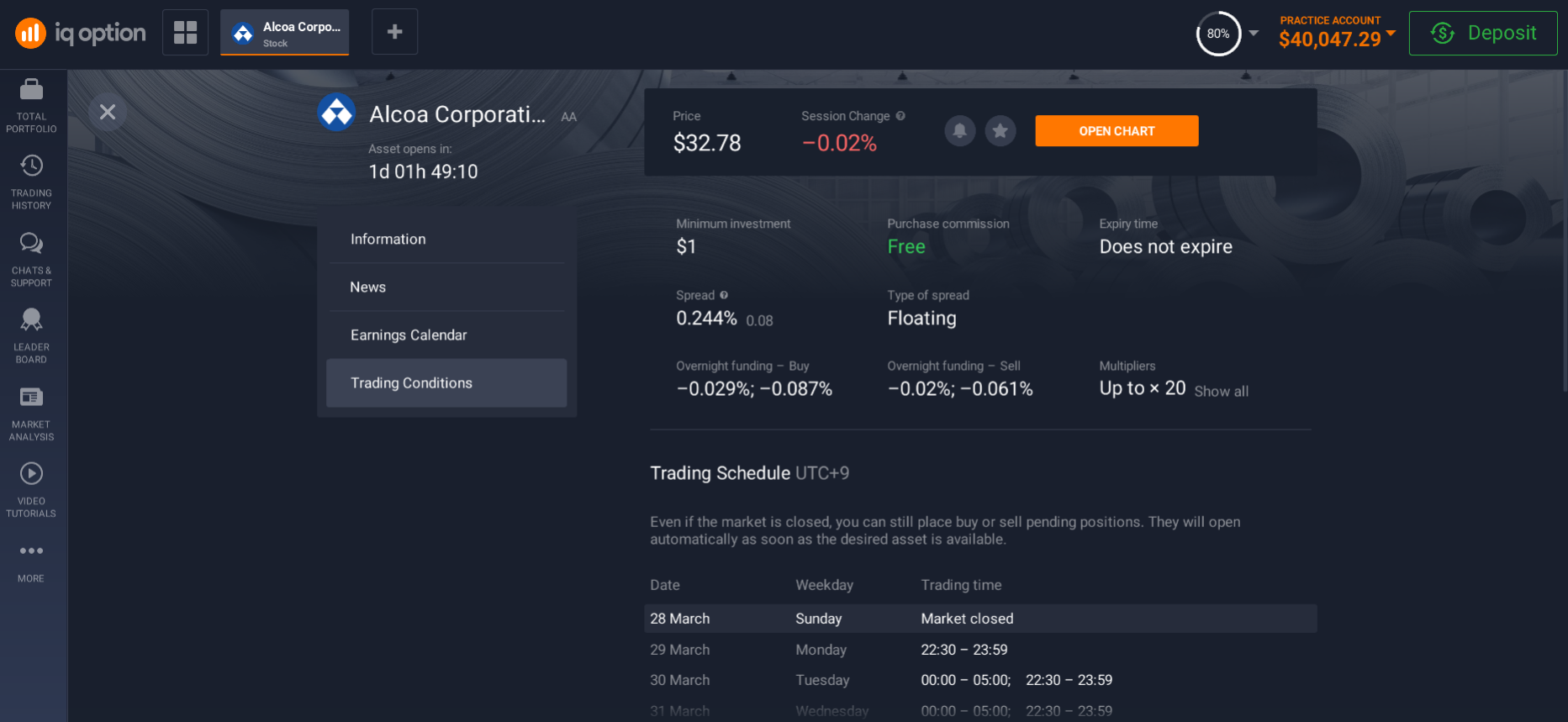 Trading in hiking instruments, known as CFDs, is becoming increasingly popular.
A CFD on shares is a contract for difference where the underlying asset is a security. In practice, trading in such instruments is practically the same as trading in real shares with a few exceptions:
a trader enters into a contract only in relation to the price, he does not transfer the asset into his possession;
consequently, when buying CFDs no dividends are given;
the process of trading is only between the dealing centre (broker) and the trader.
An advantage of CFD is the possibility to use leverage, which multiplies your profit potential. However, do not forget that trading with leverage, besides possible benefits, also carries an increased risk in case of an unsuccessful transaction.
When trading CFDs, a trader must be able to predict the price direction of an asset - if the forecast is correct, the trader will make a profit, even if the price falls. Using CFDs, it is possible to make a profit even in a few hours.
Remember, statistics show that 65% of traders lose money and only 35% make money, so study the market carefully, the company you invest in, analyze price trends, listen to reputable market experts. Start trading with small amounts. If you are just getting started in trading, try using a demo account. What a demo account is and how to open one we will discuss below.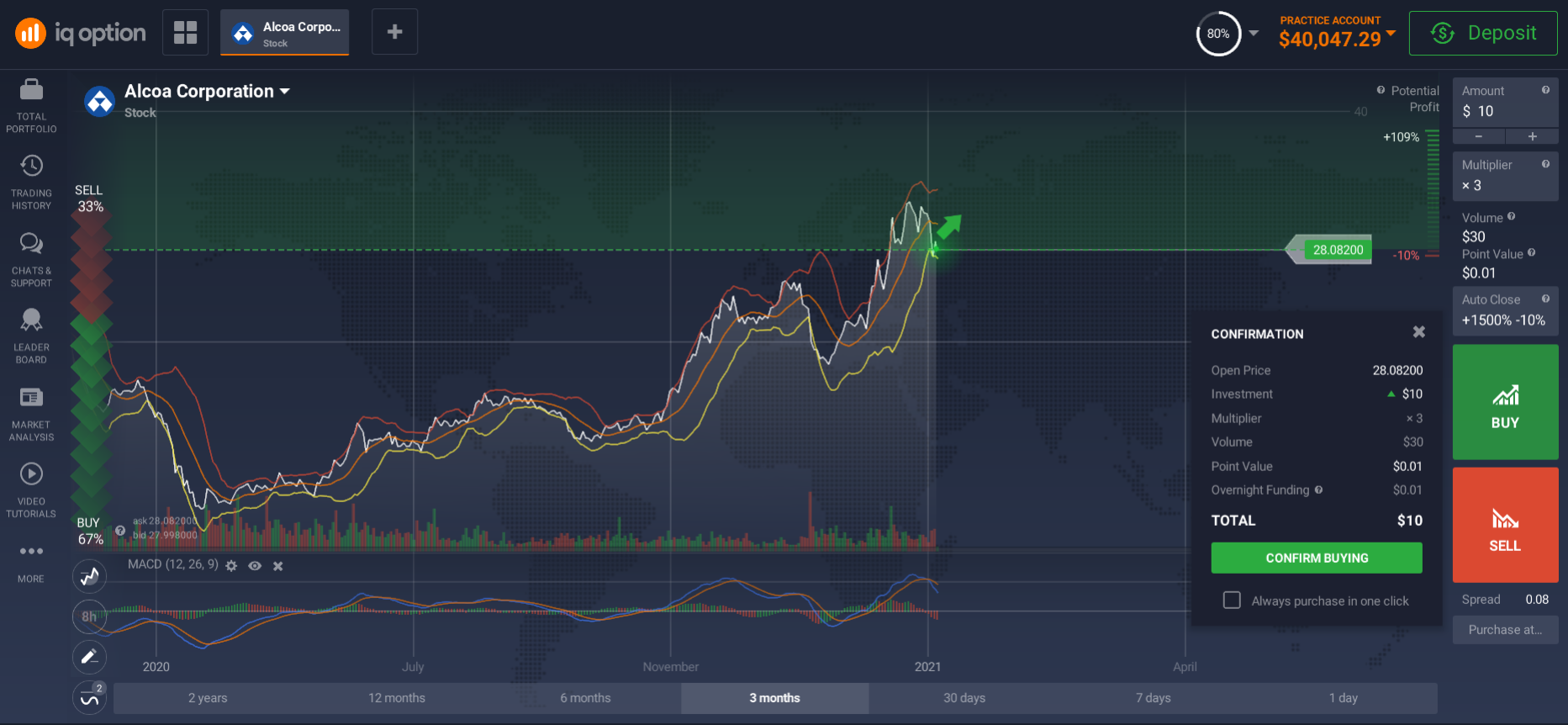 How do I buy Alcoa shares in Hong Kong?
Above we have written about the need to choose a broker as an intermediary to deal in shares. Once you have chosen a broker, you will have to register with the online trading platform offered by that brokerage company. The online trading platform is a software, a fully digital product developed and provided by the brokerage company, which will give you access to all the stock market transactions. In fact, you will see all the information in the palm of your hand: price charts, current asset prices, trading hours, training, news, chat with other traders, and much more. Modern, high-quality platforms additionally offer a set of indicators for technical analysis of asset price behaviour, as well as tools for successful trading, such as an automatic stop loss function for closing positions and a multiplier function for using leverage in trading.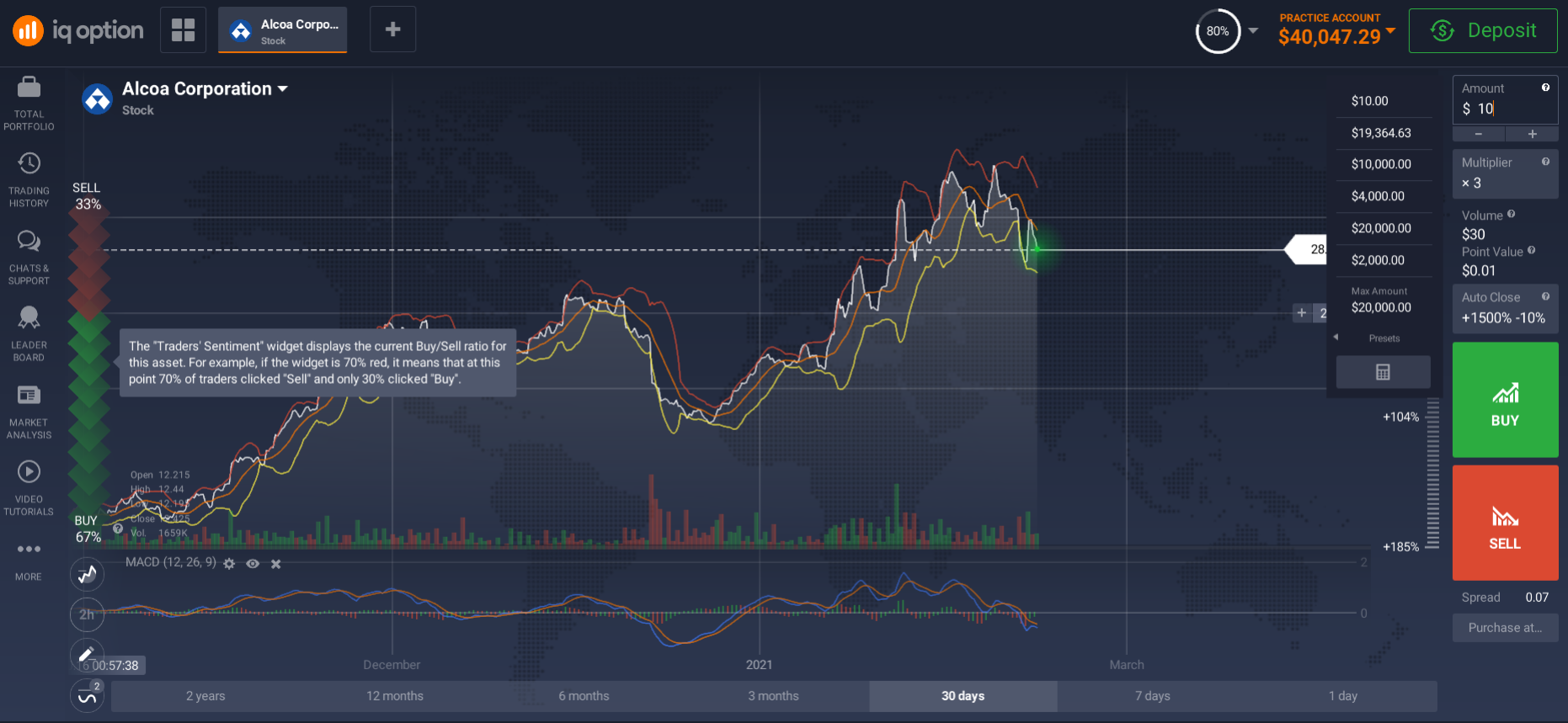 How do I register on the platform?
Registering on the platform shouldn't be too difficult for you, as the process is straightforward. Simply click "register" on the broker's website, enter the data requested by the system in the registration form and confirm your e-mail in the standard way, using the link you received in the e-mail. You are then ready to proceed.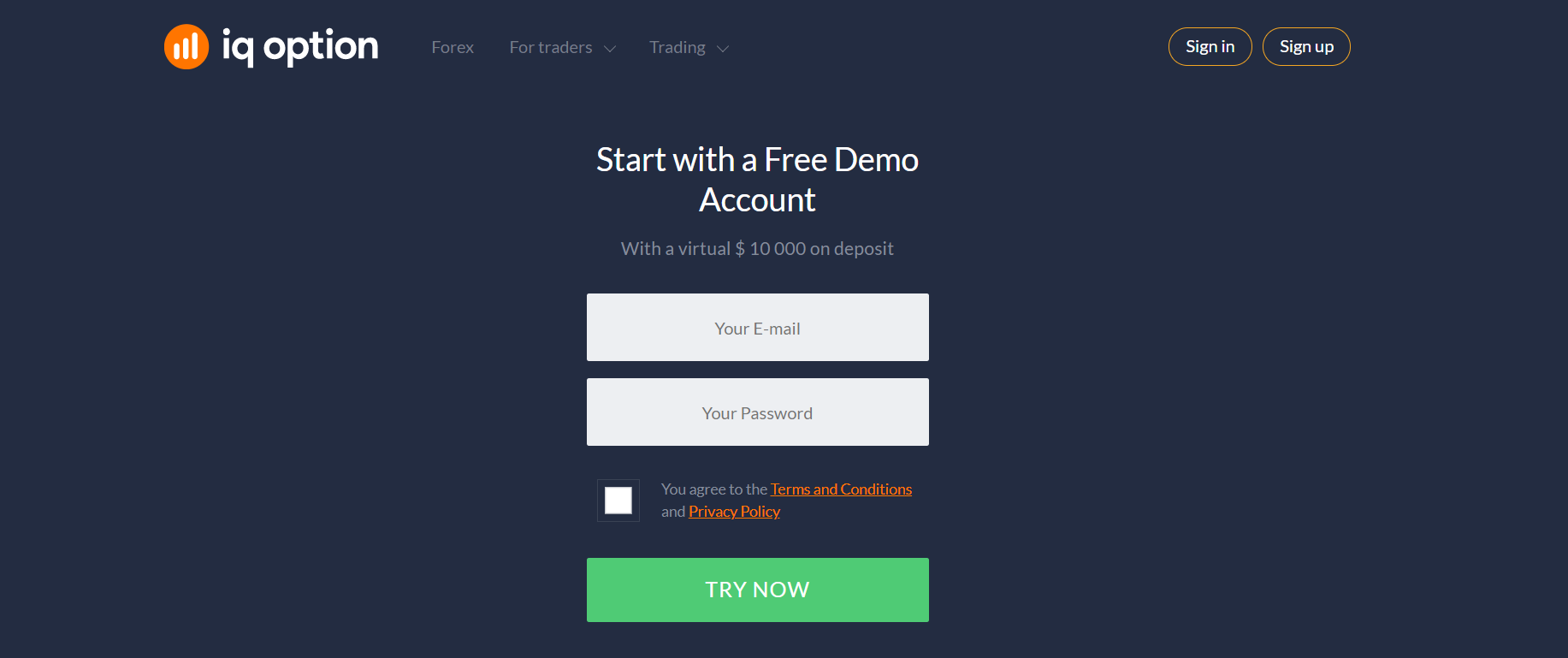 Account selection, account replenishment and withdrawal
The system will give you the opportunity to practice with a demo account. A demo account is a free trial version of a real account, which you can use to test the system and practice. On this account you will see a certain amount of dummy funds, which you can use for training purposes. This demo account replicates exactly how a real account works, but because the amount is fictitious you will not lose your savings. Do not pass up this great opportunity to try and open trades on the platform with this account, as it is very good practice and absolutely free.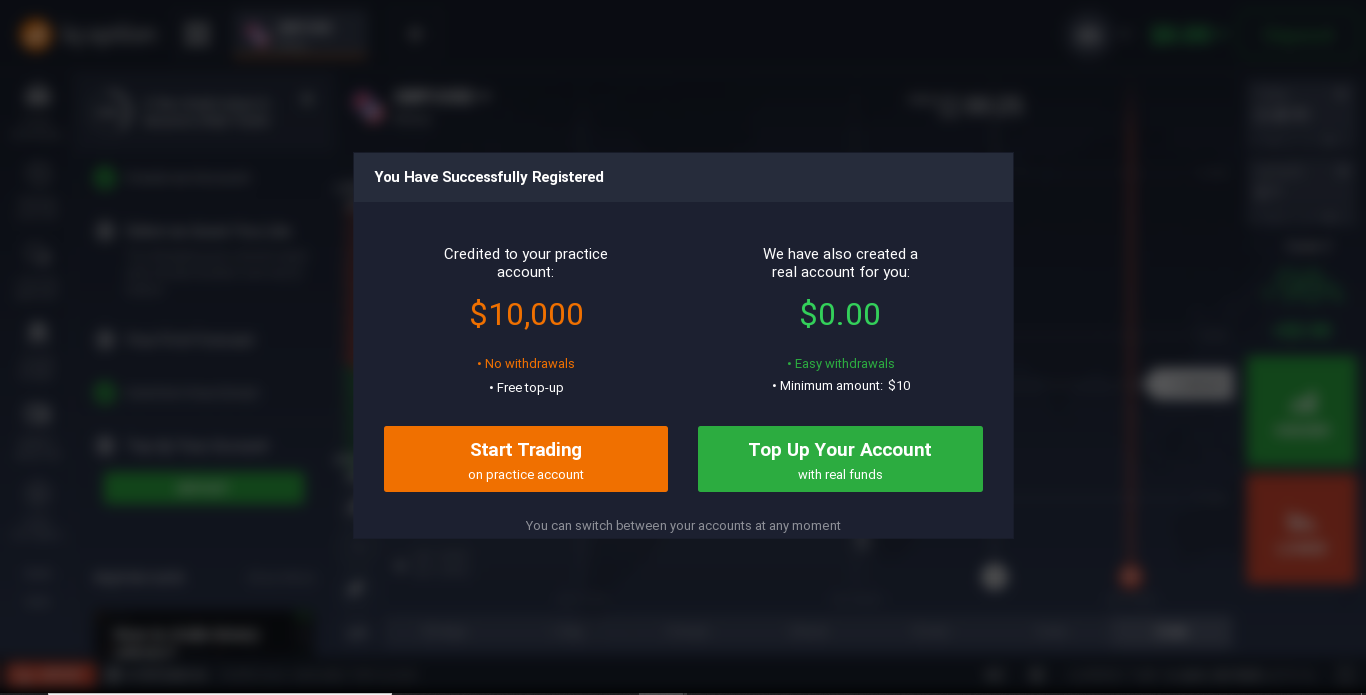 In order to start making real trades and be able to make real profits, you will need to activate a live account. The system will automatically create this account, and all you have to do to make it active is to fund it with whatever you like out of the ones the system offers. Click on the "Top Up" button and choose the top up option. You can recharge your account either with a bank card or via any other convenient payment system. The minimum top-up amount is just $10. You can withdraw funds via the same payment systems or to your card.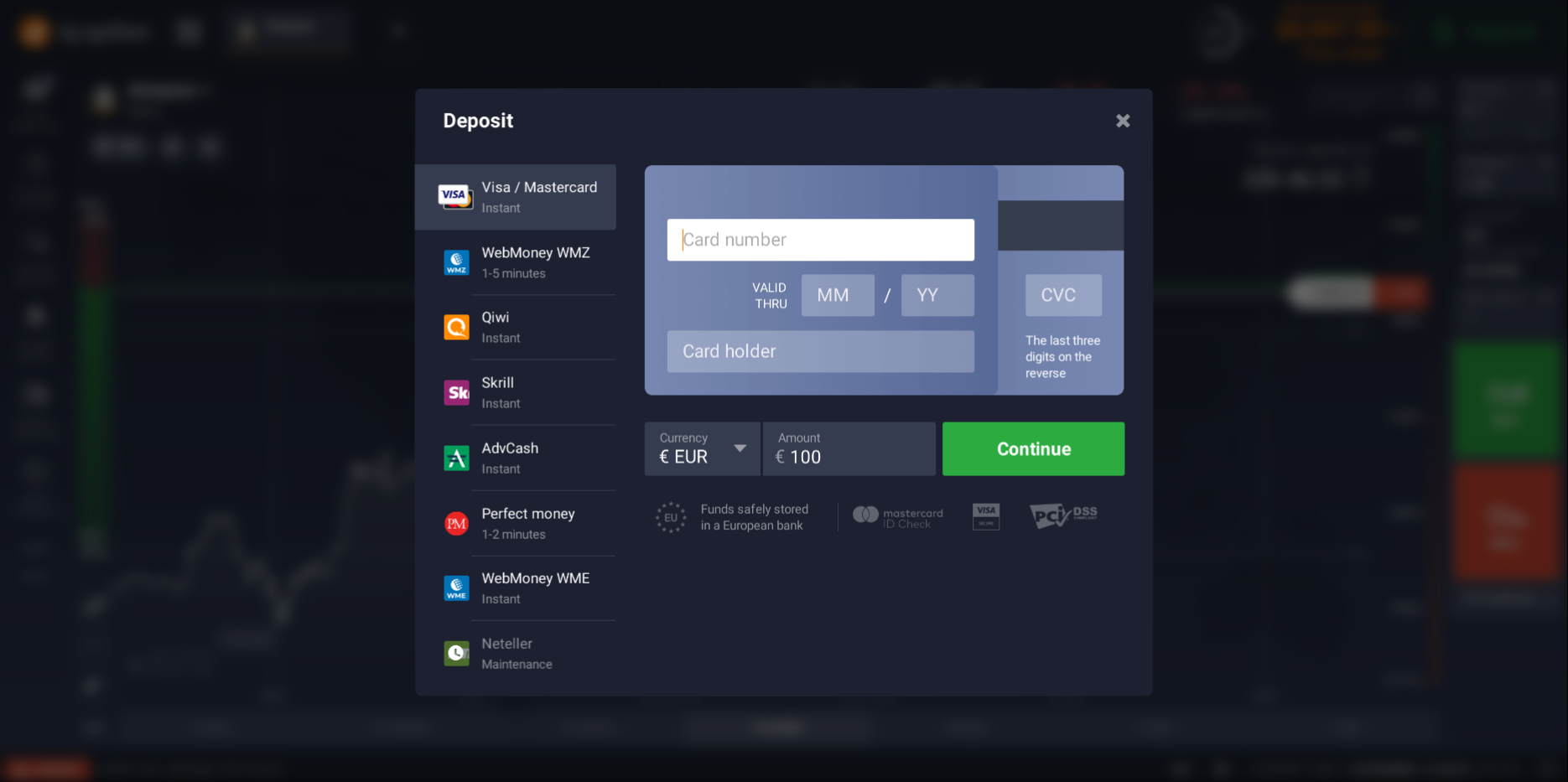 Is Alcoa stock worth investing in?
Alcoa reported a loss of $4 million (2 cents per share) in Q4 2020, up from $303 million ($1.63 per share) a year earlier. Adjusted earnings were 26 cents per share compared to a loss of 31 cents. Revenue for the period fell to $2.39 billion from $2.44 billion.
The company expects primary aluminium consumption in China and other countries to grow this year as the economy recovers from the pandemic and the impact of additional stimulus measures.
Growth in global aluminium consumption could reach 7%, according to Alcoa.
Preliminary forecasts had expected earnings of 11 cents per share on revenue of $2.35 billion.
Alcoa's shares have been rising - up 399.96% in the last year.
The company's business direction remains promising.
At present, aluminum is being used to its full extent in the car industry in Europe and the USA - companies want to make their designs lighter. Makers of all kinds of packaging are also demanding more and more aluminium. Besides, aluminium is a light metal that can be recycled almost indefinitely. In this sense, it compares favourably with heavier glass and plastics, which are more difficult to recycle. Aluminium is playing an ever-increasing role in the consumer electronics sector. Experts therefore predict that the demand for aluminium will continue to rise and that aluminium consumption will double over the next decade.
Investing in Alcoa shares in Hong Kong is a good way to preserve capital and an excellent opportunity to generate good returns. It should not be forgotten that investment transactions, while seemingly simple and accessible, still involve a lot of risk. Studying the market, researching the latest political and economic news and analysing a company's performance, is something you should make a habit of if you want to become a successful trader.
Open a Demo Account and start learning today, it's free of charge and could be your first step into the great world of investing!
SIMPLE AND RELIABLE
MONEY WITHDRAWAL